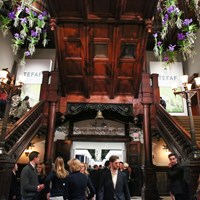 Article date: Sunday, March 22, 2020
TEFAF New York Postpones the Upcoming TEFAF New York Spring 2020 Fair
TEFAF New York postpones the upcoming TEFAF New York Spring 2020 fair, with a focus on Modern and Contemporary Art & Design, originally planned at the Park Avenue Armory May 8-11 2020. The new dates for this fair will be 31 Oct - 4 Nov 2020, with a preview day on October 30.
---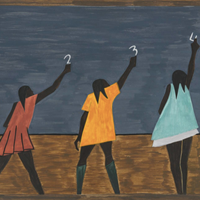 Article date: Sunday, March 22, 2020
MoMA Gathered Art Resources for Teaching and Learning from Home
Whether you are a classroom or homeschool teacher, a parent or caregiver now suddenly in the position of teaching at home, a student, or a lifelong learner, this is a challenging time. Art can be a powerful catalyst for building skills and understanding a range of subjects. Teaching and learning from home is something we can all explore together, so MoMA wanted to share some resources from its collection to get you started.
---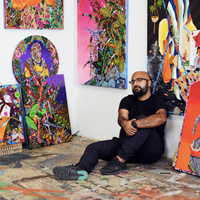 Article date: Friday, March 20, 2020
Amir H. Fallah was Selected as the Marciano Art Foundation Artadia Award and will Receive $25,000 in Unrestricted Funds
"Amir H. Fallah is a painter who has reconciled pictorial narrative with the formal mandates of abstraction to make fascinating and rich images that reward repeated looking."
---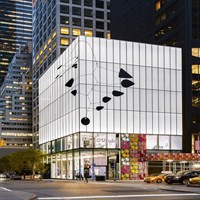 Article date: Thursday, March 19, 2020
Phillips Temporarily Closes and Postpones the Auctions
"As more of our community of staff, clients and partners becomes affected by the spread of the Coronavirus, we have decided to postpone all of our sales and events in the Americas and Europe until mid-May. This includes The Geneva Watch Auction: ELEVEN, which was scheduled on May 9-10. As we continue to monitor the situation, our spring auctions in Hong Kong, scheduled for 29 May - 2 June, will proceed as planned".
---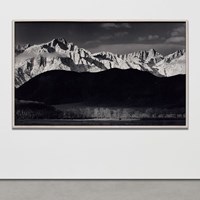 Article date: Thursday, March 19, 2020
Ansel Adams's Winter Sunrise Soon at Phillips
---
Article date: Wednesday, March 18, 2020
Photo London 2020 Rescheduled to Early Autumn
Photo London has announced that the sixth edition of the Fair, due to take place at Somerset House between 14–17 May, will be rescheduled to early autumn to safeguard public health. Photo London's founders, Fariba Farshad and Michael Benson explained why this has been a very difficult decision to make.
---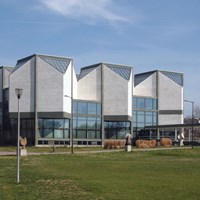 Article date: Wednesday, March 18, 2020
Belgrade: Leading Institution Damaged by Local Politics
The CIMAM community is taking action resulting from a deep concern of the evolving developments surrounding the Museum of Contemporary Art, Belgrade (MoCAB), the first and still one of the leading art institutions from the West Balkan region.
---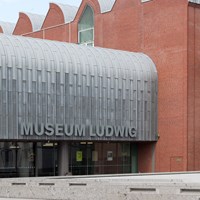 Article date: Wednesday, March 18, 2020
Closing of the Museum Ludwig, Cologne until April 19
Wolfgang Hahn Prize award ceremony for Betye Saar and exhibition "Mapping the Collection" postponed. Due to the measures to prevent the spread of the COVID-19 virus, the Museum Ludwig, like the other city museums in Cologne, will be closed until April 19. No events will take place during this time.
---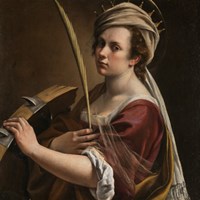 Article date: Tuesday, March 17, 2020
Artemisia Postponed
Due to circumstances beyond our control, the National Gallery has been obliged to postpone the forthcoming Artemisia exhibition. Current global travel restrictions mean we are unable to proceed with opening the exhibition on 4 April as originally planned.
---
Article date: Tuesday, March 17, 2020
Tate's Galleries will be Closing
For the welfare of all Tate's visitors and staff, Tate's Trustees and Director Maria Balshaw have taken the decision to close Tate Modern, Tate Britain, Tate Liverpool and Tate St Ives from this evening until at least 1 May.