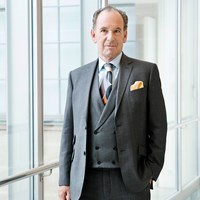 Article date: Tuesday, June 16, 2020
The Kunsthaus Zürich Commencing Search for New Director
The Kunsthaus Zürich is commencing the search to find a new director succeeding the current director, Dr Christoph Becker, who has successfully managed the museum over the past 20 years and strongly contributed to its superior positioning. He will step down in the course of 2022.
---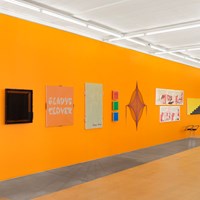 Article date: Tuesday, June 16, 2020
Yoon-Ja Collection in Mamco Geneve
In 1985, Yoon-Ja Choi and Paul Devautour stopped making work under their own names. They devoted themselves, as "art operators," to promoting artists they "rejpresented," spending much of their time growing and managing their "collection." Once practicing artists, the pair turned their attention to identifying, collecting and exhibiting artwork instead.
---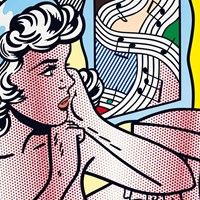 Article date: Tuesday, June 16, 2020
Roy Lichtenstein's Nude at Christie's
With his 'Nudes' series, the Pop artist tackled one of art history's most longstanding genres. Specialist Ana Maria Celis explains why this work from 1994 — offered in the trailblazing ONE sale on 10 July — reveals an artist in complete mastery of his craft.
---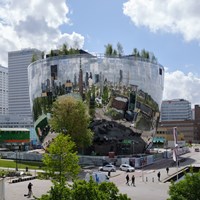 Article date: Monday, June 15, 2020
The World's First Publicly Accessible Art Depot Boijmans Van Beuningen is Almost Complete
This September 25 - 27 the Depot Boijmans Van Beuningen will open to the public. This will be the only chance for visitors to fully explore this unique building - including the roof garden with its view over Rotterdam - before it closes once more to enable the move of the Boijmans Van Beuningen Museum's collection of over 151,000 artworks into the building. The fully furnished and functioning building will open to the public in Autumn 2021.
---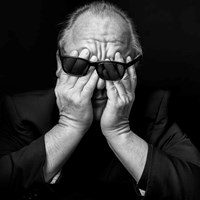 Article date: Saturday, June 13, 2020
Winners of the Sony World Photography Awards 2020 Announced
The World Photography Organisation has revealed the overall winners for this year's Sony World Photography Awards. The Awards has four competitions: Professional, Open, Youth and Student. It is one of the world's largest and prestigious photography competitions, with more than 345,000 images from 203 countries and territories submitted across the four competitions for the 2020 edition.
---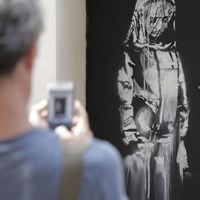 Article date: Thursday, June 11, 2020
Banksy Artwork Stolen from Paris' Bataclan Theater is Found in Italy
Italian police have found a Banksy artwork that was stolen from outside the Bataclan theater in Paris last year. Two sources with the Carabinieri paramilitary police force of the central Italian region of Abruzzo told on Wednesday that one of their units found the painting in the province of Teramo.
---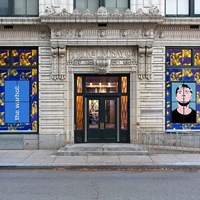 Article date: Thursday, June 11, 2020
The Andy Warhol Museum Announces Plans to Reopen in Late June
The Andy Warhol Museum plans to reopen in late June, with timed ticketing and other safety protocols in place to welcome back the community and protect staff. The Warhol will reopen to all visitors on Monday, June 29, 2020, and to only Carnegie Museums of Pittsburgh members from Friday, June 26, through Sunday, June 28, 2020.
---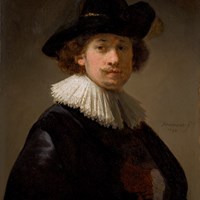 Article date: Wednesday, June 10, 2020
Self-Portrait by Rembrandt to be Offered at Sotheby's
One of the Last Self-Portraits by Rembrandt Left in Private Hands to be offered at Sotheby's Painting to Star in Cross-Category Evening Sale in London on July 28th With an estimate of £12-16m ($15-20 Million)
---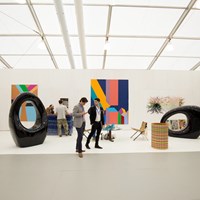 Article date: Monday, June 8, 2020
MCH Group Cancels Upcoming Art Basel Show in September 2020
In view of the current global conditions, MCH Group has no option but to cancel the upcoming editions of Art Basel in Basel and Design Miami Basel, which had been postponed to mid-September 2020. The decision to cancel Art Basel was made after extensive consultation with many Art Basel gallerists, collectors, partners, as well as external experts.
---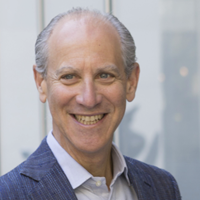 Article date: Saturday, June 6, 2020
Moma Stands In Solidarity with Black Communities
"We have been shaken by the reprehensible killings of George Floyd, Breonna Taylor, Ahmaud Arbery, David McAtee, Tony McDade, and so many others in America's Black communities. These callous deaths are a brutal reminder of deep-seated racism and inequality that stains this country; something we have grappled with too often throughout our history".