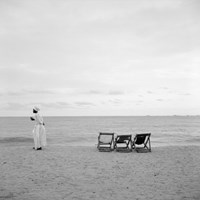 Article date: Tuesday, January 21, 2020
Gropius Bau Presents 'Akinbode Akinbiyi: Six Songs, Swirling Gracefully in the Taut Air'
The photography exhibition Six Songs, Swirling Gracefully in the Taut Air brings together works from various long-term series composed by Berlin-based Nigerian photographer Akinbode Akinbiyi, who has captured intimate scenes and communal life in cities such as Lagos, Berlin, Johannesburg, Bamako and Chicago, among many other locations.
---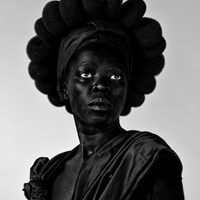 Article date: Tuesday, January 21, 2020
Tate Modern will Show the First Major UK Survey of Zanele Muholi
Tate Modern will present the first major UK survey of South African visual activist Zanele Muholi. Muholi (b.1972) came to prominence in the early 2000s with photographs that told the stories of black lesbian, gay, bisexual, trans, queer and intersex lives in South Africa. 260 photographs will be brought together to present the full breadth of Muholi's career to date, from their very first body of work Only Half the Picture, to their on-going series Somnyama Ngonyama.
---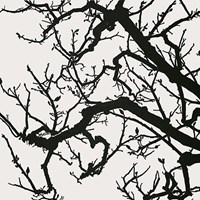 Article date: Monday, January 20, 2020
"DOMANI: The Art of Tomorrow" Exhibition 2020 Landscapes in Our Age: Scarred and Reborn
Half a century has now passed since Japan's Agency for Cultural Affairs launched its Program of Overseas Study for Upcoming Artists* in 1967 with the aim of nurturing future leaders of the Japanese arts world, by funding young artists to study at relevant institutions in other countries. In the domain of fine art, the "DOMANI: The Art of Tomorrow" exhibition—inaugurated in 1998 and now in its twenty-second year—creates opportunities for artists to present the outcomes of these overseas sojourns.
---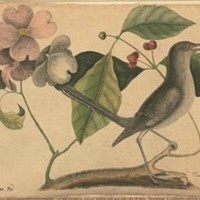 Article date: Sunday, January 19, 2020
Unique 300 Year Old Scientific Drawings at Risk of Leaving the UK
An export bar has been placed on a group of 18th century albums containing what experts claim are amongst the finest examples of botanical drawing in existence. The works, 'The Natural History of Carolina, Florida and the Bahama Islands' and 'A Commonplace Book' are valued at £2,500,000 and were completed in the mid 1700s. They are at risk of being lost abroad unless a UK buyer can be found.
---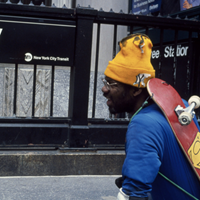 Article date: Friday, January 17, 2020
Member: Pope.L, 1978–2001 on Show at MoMA
Referring to himself as "a fisherman of social absurdity," Pope.L has developed a body of work that poses provocative questions about a culture consumed with success yet riven by social, racial, and economic conflict. Resisting easy categorization, his career encompasses theatrical performances, street actions, language, painting, video, drawing, installation, and sculpture. Pope.L's work explores the fraught connection between prosperity and what he calls "have-not-ness." This tension is heightened by the presentation of these subversive artworks within a major art museum.
---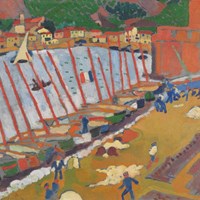 Article date: Friday, January 17, 2020
Galleries of the 20th Centuries - New Tour in the Modern Collections of the Centre Pompidou
Once a year, a new sequence of exhibitions-files punctuates the visit of the Centre Pompidou collections, offering a theme-based reinterpretation of the history of 20th century art. From traverses to showcases, from showcases to rooms, these study and research spaces punctuate the visits and shed light on little-known aspects.
---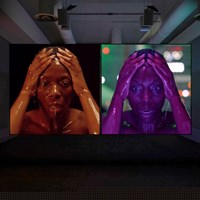 Article date: Thursday, January 16, 2020
Stan Douglas to Represent Canada at La Biennale di Venezia in 2021
The National Gallery of Canada announced today that Vancouver-based artist Stan Douglas will represent Canada at the 59th Venice Biennale. Douglas is recognized as one of the country's most acclaimed contemporary artists whose multidisciplinary works, including films, photographs, and, more recently, theater productions, often reflect on the dynamic potential embedded in pivotal historical moments.
---
Article date: Thursday, January 16, 2020
Discover the Complete Painted Works and Unique Miniatures of Jan Van Eyck Online
Thanks to the VERONA project (Van Eyck Research in OpeN Access) of the Royal Institute for Cultural Heritage (KIK-IRPA), the complete painted works, plus the unique miniatures of Jan Van Eyck, can now be admired online in ultra-high resolution. During the presentation of the European Heritage Awards / Europa Nostra Awards 2019 for Research to the VERONA project, photos and scientific images of several of Jan Van Eyck's top works, plus miniatures from the manuscript Turin-Milan Hours, were added to the website Closer to Van Eyck.
---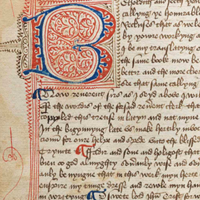 Article date: Wednesday, January 15, 2020
UK Arts Minister Launches Call to Save a Medieval Guide for Hermits
Arts Minister Helen Whately has placed an export bar on a 15th century Middle English decorated manuscript designed to act as a guide for those entering the life of a religious hermit.
---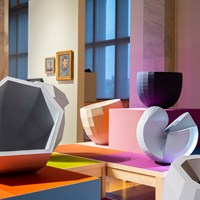 Article date: Tuesday, January 14, 2020
Hella Jongerius – Breathing Colour
National museum of Sweden presents Hella Jongerius's exhibition Breathing Colour which is a visual installation that features the results of her longstanding research into colour, shape, light and materials.