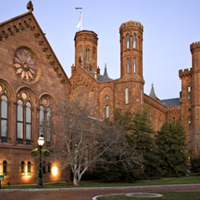 Article date: Wednesday, May 4, 2022
Smithsonian Adopts Policy on Ethical Returns of Looted Items
Many artifacts and works of art have been in the Smithsonian's holdings for decades or, in some cases, more than 150 years. They recognize that ethical norms and best practices in collecting have changed, particularly with respect to collecting cultural heritage from individuals and communities, and that the Smithsonian has collections it would not have acquired under present-day standards.
---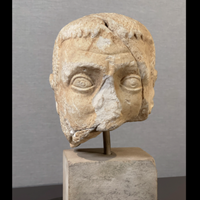 Article date: Tuesday, May 3, 2022
MFA Boston Transfers Antique Marble Head to the Republic of Italy
The Museum of Fine Arts, Boston (MFA) has transferred the Late Imperial sculpture Portrait of a Man to the Republic of Italy, from where it is believed to have been stolen during World War II.
---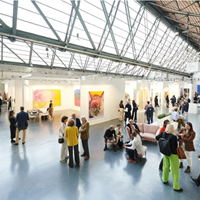 Article date: Tuesday, May 3, 2022
What Sold at Art Brussels 2022
The 38th edition of Art Brussels brought together 157 galleries from 26 countries and featured a record number of SOLO presentations which helped to drive robust sales across the fair.
---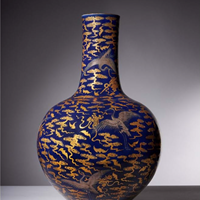 Article date: Monday, May 2, 2022
Bought as a Cheap Urn, A Qing Dynasty Vase May Fetch $180,000 at Auction
Dreweatts will be presenting an exceptionally rare Chinese vase created in the 18th century for the court of the Qianlong Emperor, which will be offered on Wednesday 18 May in their auction of Chinese Ceramics and Works of Art.
---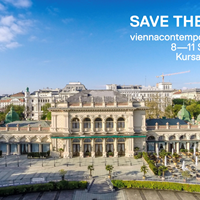 Article date: Monday, May 2, 2022
viennacontemporary Art Fair: Dates and Highlights for 2022 Edition
In 2022, viennacontemporary will take place from September 8-11. Vienna's leading art fair invites audience to discover exciting newcomers, established galleries, and carefully curated special exhibitions with a focus on Central- and Eastern European in the magnificent halls of Kursalon Vienna, which lies in the heart of the city.
---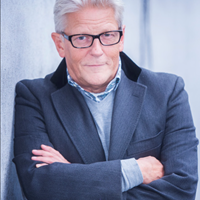 Article date: Saturday, April 30, 2022
Belgian Artist Jan Fabre Given 18 Month Suspended Sentence for Sexual Assault and Bullying
63-year-old Belgian multidisciplinary artist Jan Fabre who was accused of sexual abuse four years ago following an interview in which he stated he had never had any harassment issues, as reported by the Brussels Time, has been convicted of sexual harassment and bullying.
---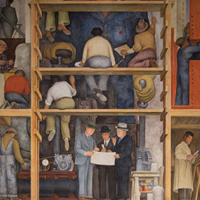 Article date: Saturday, April 30, 2022
San Francisco Art Institute Receives $200K Grant from the Mellon Foundation to Support its Monumental Diego Rivera Fresco
San Francisco Art Institute (SFAI) announces that the Mellon Foundation has awarded a $200,000 grant supporting the school's monumental 1931 Diego Rivera fresco, The Making of a Fresco, Showing the Building of a City, one of San Francisco's most enduring and beloved cultural assets.
---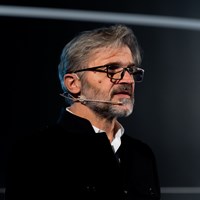 Article date: Saturday, April 30, 2022
CIMAM Expresses Concern Over the Dismissal of Jaroslaw Suchan as Director of Muzeum Sztuki in Lodz
The Polish Ministry of Culture has announced its decision not to renew the appointment of Jaroslaw Suchan as director of the Museum Sztuki in Lodz. The international community is extremely concerned and confounded by this decision, given that Jaroslaw Suchan has been an outstanding museum director.
---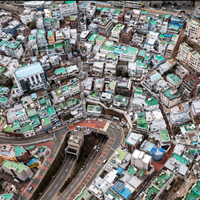 Article date: Friday, April 29, 2022
Busan Biennale Announces Theme for 2022 Edition "We, On The Rising Wave"
In the titile, "Wave" symbolizes the constant inflow and outflow of immigrants from other port cities around the world, suggesting global interconnectedness. It is also a metaphor for dissemination in an environment of technological change, as well as a description of Busan's rolling landscape of seaside hills.
---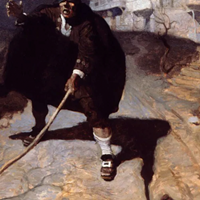 Article date: Friday, April 29, 2022
About 7,000 Works of Andrew Wyeth to Become Accessible through Remarkable Partnership
The Wyeth Foundation for American Art has announced that it has established a collections-sharing arrangement managed by the Brandywine River Museum of Art, an approach that will ensure Andrew and Betsy Wyeth's extensive collection of works by the artist is available to the public.