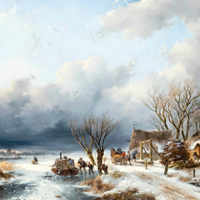 Article date: Sunday, April 26, 2020
Frozen Dutch River by Andreas Schelfhout at Bernaerts
---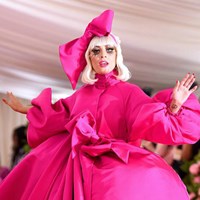 Article date: Sunday, April 26, 2020
Love Stories – a Sentimental Survey by Francesco Vezzoli
"Love Stories – A Sentimental Survey by Francesco Vezzoli" is a new project curated by Eva Fabbris to be presented on Fondazione Prada Instagram account from 4 May 2020. With this new project, the artist Francesco Vezzoli explores the emotional, psychological and sentimental status of a wide online community through social media language.
---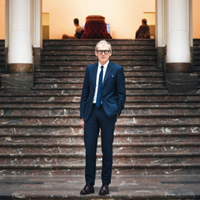 Article date: Friday, April 24, 2020
If Ever Art Could Heal the World, The Time is Now
'The lockdown has hit the culture sector especially hard. Art can't beat coronavirus - only science can do that - but art will be vital in healing the wounds inflicted by the crisis', - Paul Dujardin, CEO, Centre for Fine Arts, BOZAR, Belgium.
---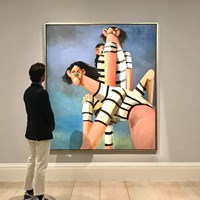 Article date: Thursday, April 23, 2020
Contemporary Curated Realises the Highest Ever Total for an Online Sale Staged by Sotheby's
Online Bidding Battle Takes George Condo's Quasi-Human Portrait to £1million / $1.3million - the highest price realised for a painting in an online sale at Sotheby's.
---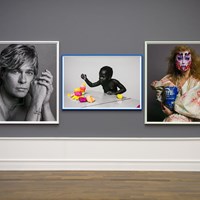 Article date: Wednesday, April 22, 2020
Helmut Newton Foundation Presents a Virtual Tour through the Current Exhibition Body Performance
Starting today, the Helmut Newton Foundation presents a virtual tour through the current exhibition Body Performance, featuring an audio commentary by curator and director Matthias Harder and produced by Art Visit.
---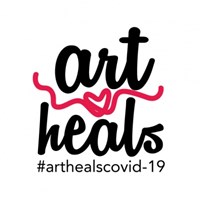 Article date: Wednesday, April 22, 2020
Art Heals: Petition to Reopen Galleries During Covid-19
An online petition asking the Belgian government to allow galleries and museums to reopen has been launched. The petition claims that art is not essential for visitors to the gallery, but it also allows institutions, artists and workers to continue to make a living and support the industry.
---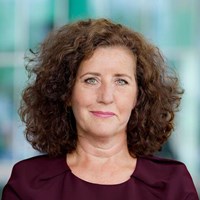 Article date: Tuesday, April 21, 2020
The Dutch Government Supports the Dutch Cultural Sector With €300million
The Dutch Cabinet is making an extra €300million of funding available to the cultural sector. Thanks to this support, cultural institutions that are vital to the sector will be helped through the financially difficult first months of the corona crisis. This will also enable these institutions to invest in the upcoming cultural season. The Cabinet's support of the cultural sector will help to maintain the unique art and culture of the Netherlands. It is also hoped that the funds will protect the jobs of those employed in the sector.
---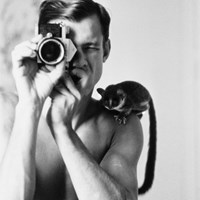 Article date: Monday, April 20, 2020
Missing Photographer Peter Beard (82) found Dead
Photographer Peter Beard, world-renowned for his beautiful and intimate images of Africa and African wildlife, was found dead at age 82 after he went missing from his Montauk, New York, home on April 1.
---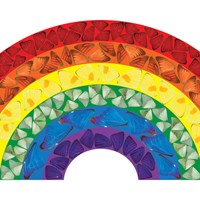 Article date: Monday, April 20, 2020
Damien Hirst has Created Two New Artworks in Response to the Coronavirus
One is to raise money for charity and the other is to raise spirits. His rainbow art - featuring images of coloured butterfly wings, one of the controversial artist's best-known motifs – to pay tribute to NHS staff across Great Britain.
---
Article date: Saturday, April 18, 2020
Art Brussels, Belgium's Most Important International Contemporary Art Fair, Postponed to April 2021
The Belgian National Security Council extended the measures to combat coronavirus, including in its directives that no mass events can be organised until 31 August 2020. The 38th edition of Art Brussels, which was to be held, as every year, in April at the emblematic Tour & Taxis site, was initially postponed until the end of June. Due to the recent Belgian government decision, Art Brussels is now forced, as a result of force majeure, to postpone the contemporary art fair until April 2021.