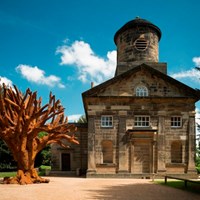 Article date: Monday, July 6, 2020
£1.57 Billion Investment to Protect Britain's World-Class Cultural, Arts and Heritage Institutions
Britain's globally renowned arts, culture and heritage industries will receive a world-leading £1.57 billion rescue package to help weather the impact of coronavirus, the government announced today.
---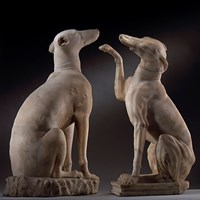 Article date: Sunday, July 5, 2020
Outstanding Roman Figures of Celtic Hounds at Risk of Export
Culture Minister Caroline Dinenage has placed a temporary export bar on two marble figures of Celtic Hounds carved during the Roman period. The figures, thought to have been completed in the 2nd century AD, are one of two surviving sets from the period and have been valued at £2,000,000 plus VAT.
---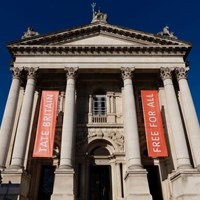 Article date: Friday, July 3, 2020
£10,000 Turner Bursaries Awarded to 10 Artists
Tate Britain today announced the ten artists who will each receive one-off £10,000 bursaries in place of this year's Turner Prize: Arika, Liz Johnson Artur, Oreet Ashery, Shawanda Corbett, Jamie Crewe, Sean Edwards, Sidsel Meineche Hansen, Ima-Abasi Okon, Imran Perretta and Alberta Whittle.
---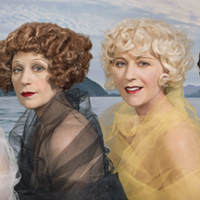 Article date: Friday, July 3, 2020
Fondation Louis Vuitton to Reopen on 23 September, 2020
Currently closed because of the health crisis sparked by the COVID-19 epidemic, the Fondation Louis Vuitton is determined to ensure the continuity of its 2020/2021 programming and to present the exhibition "Cindy Sherman" this autumn and "Icons of Modern Art. The Morozov Collection" from February to summer 2021; The programme underlines its commitment to both contemporary creation and to major 20th Century artistic references.
---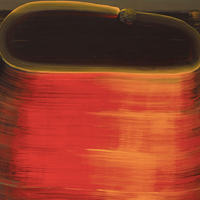 Article date: Thursday, July 2, 2020
Song Huyn-Sook Leads Bonhams Sale
---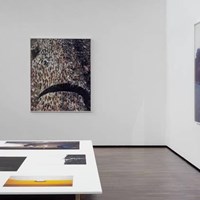 Article date: Thursday, July 2, 2020
Deutsche Börse Photography Foundation to Reopen this Saturday
Deutsche Börse Photography Foundation are opening their doors again for all visitors. They've extended both of their exhibitions "Geert Goiris – Silent Earth" und "New Works" until 18 September 2020.
---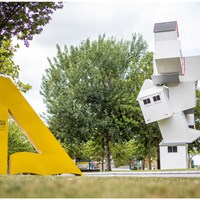 Article date: Wednesday, July 1, 2020
World Premiere during 45th Art Nocturne Knocke from 8 till 16 August 2020
Art Nocturne Knocke takes place on the originally announced dates from 8 till 16 August in the familiar CC Scharpoord in Knokke-Heist. This also means that the art fair is one of the only fairs organized in these difficult times. With a certain humility we may call Art Nocturne Knocke a world premiere.
---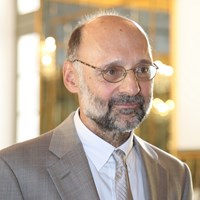 Article date: Wednesday, July 1, 2020
Alberto Garlandini Appointed New ICOM President
Following the resignation with immediate effect of Suay Aksoy, the elected President of ICOM, the Executive Board has appointed Alberto Garlandini, one of the two incumbent Vice-Presidents of ICOM, as the new President. The decision was taken by anonymous vote and in accordance with the provisions of the ICOM Statutes. He will assume the presidency until the next election of the Executive Board by the General Assembly, which will be held in Prague in 2022.
---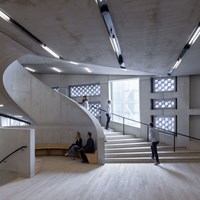 Article date: Wednesday, July 1, 2020
Tate Reopened all its Galleries
Tate reopened all its galleries on 27 July 2020. People will once again be able to visit the national collection of art on display at Tate Britain, Tate Modern, Tate Liverpool and Tate St Ives, featuring hundreds of artworks from across the centuries and around the world.
---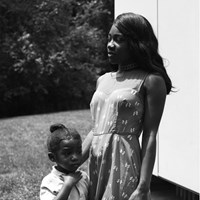 Article date: Tuesday, June 30, 2020
Five New Nominees join Magnum Photos, while Olivia Arthur Becomes its New President
As an international photographic cooperative owned by its photographer-members, Magnum has a structured process for introducing new members. Photographers first join the organization as nominees, before progressing tobecome associates, and then finally gaining admission to the Magnum collective as full life-long members.