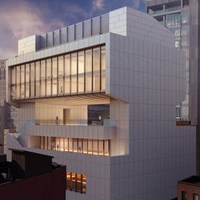 Article date: Saturday, June 8, 2019
Pace Announces its Inaugural Exhibition at 540 West - 25 th Street
Pace announces its inaugural season of programming for their new flagship gallery in New York City, located at 540 West 25th Street. Open to the public on September 14, 2019, they will present a series of exhibitions throughout the new building that highlight artists from across its program, including Alexander Calder, Loie Hollowell, David Hockney, and Fred Wilson.
---
Article date: Friday, June 7, 2019
Facebook Agrees to Reconsider Artistic Nudity Policy
The National Coalition Against Censorship is excited to announce that Facebook's policy team has committed to convening a group of stakeholders including artists, art educators, museum curators, activists, as well as Facebook employees, to examine how to better serve artists, including considering a new approach to nudity guidelines.
---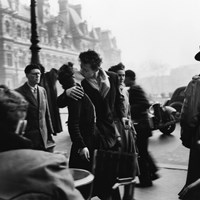 Article date: Thursday, June 6, 2019
Robert Doisneau's 'Parisian Stories' at Juhan Kuus Documentary Photo Centre in Tallinn
In times when the humanity seems to be on the path of self-destruction and the media prefers to showcase images that amplify the feeling of tragedy and doom, it just felt right to pay homage to the French humanist photographer Robert Doisneau. The exhibition of his works allows us to take a step aside from the contemporary documentary photography, mostly focused on critically or analytically highlighting the ongoing issues and concerns of the modern society.
---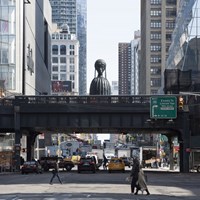 Article date: Wednesday, June 5, 2019
Final Section of New York's High Line Park Launches as a New Platform for Contemporary Art
For the inaugural High Line Plinth commission, Simone Leigh presents Brick House, a sixteen-foot-tall bronze bust of a Black woman. The torso is a combination of the forms of a skirt and a clay house. The figure will stand tall and monumental atop the Plinth, gazing resolutely down 10th Avenue.
---
Article date: Tuesday, June 4, 2019
Blanton Museum Receives 76 Works of Art by Ellsworth Kelly through Several Significant Donations
Seventy-six works of art by Ellsworth Kelly have been gifted to the Blanton Museum of Art at The University of Texas at Austin. Sixty-seven of the works are gifts from the late artist and Jack Shear, president of the Ellsworth Kelly Foundation. The remaining works come from the famed television producer and art patron Douglas S. Cramer of Martha's Vineyard; longtime art collectors Jan and Howard Hendler of Scottsdale, Arizona; Austin-based, internationally regarded collectors and Blanton National Leadership Board members Jeanne and Michael Klein; and businessman, philanthropist, and art collector David G. Booth, also of Austin.
---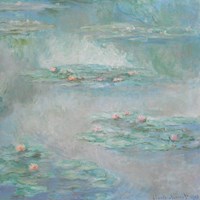 Article date: Tuesday, June 4, 2019
Monet's Nymphéas Lead the Impressionists Sale at Sotheby's
'Monet insisted on the surface of the water always being absolutely pure so as to be a better mirror for the sky, the clouds, shadows, and the reflections of their surroundings.' Jean-Pierre Hoschedé
---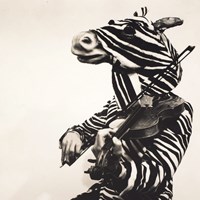 Article date: Sunday, June 2, 2019
Kati Horna, Compassion and Engagement at Cobra Museum, Amsterdam
Kati Horna recorded as a photographer, numerous major historic events in the twentieth century. For her, being a photographer was a way of contributing to her political ideals while at the same time being able to lead an independent life as a woman. After major retrospective exhibitions in Mexico City, Madrid and Paris, this will be the first retrospective with works from Horna's entire oeuvre in the Netherlands.
---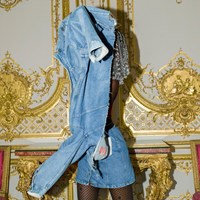 Article date: Saturday, June 1, 2019
Versailles – Visible/Invisible
For its 12th exhibition of contemporary art, entitled Versailles – Visible/Invisible, the Palace of Versailles is bringing together five internationally renowned photographers at the estate of Trianon through 20 October 2019.
---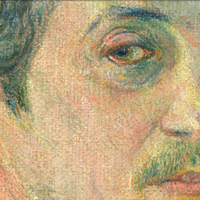 Article date: Friday, May 31, 2019
The Credit Suisse Exhibition: Gauguin Portraits at the National Gallery of London
The first ever exhibition devoted to the portraits of Paul Gauguin. Featuring about fifty works, the exhibition includes paintings, works on paper, and three-dimensional objects in a variety of media, from public and private collections worldwide. It also brings together multiple works of the same sitter from different collections scattered across the world, giving us the opportunity to see how Gauguin interpreted a model in different media over time.
---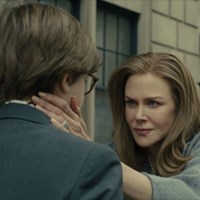 Article date: Friday, May 31, 2019
The Emotional New Trailer for 'The Goldfinch' starring Finn Wolfhard, Nicole Kidman and Ansel Elgort Released
An emotional new trailer for upcoming film The Goldfinch has been released. Check it out below. Starring Stranger Things' Finn Wolfhard, Nicole Kidman and Anson Elgort, the film is based on Donna Tartt's Pulitzer Prize-winning novel of the same name. The film is set for release on September 13.