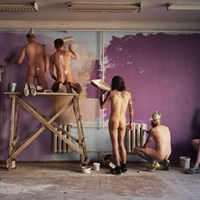 Article date: Tuesday, June 23, 2020
Ukrainian Artists at PHOTO LA Virtual Collect + Connect
On June 27-28, the prestigious world art fair PHOTO LA will take place in Los Angeles. For the fist time Ukrainian artists will be presented at this fair: the most titled Ukrainian photographer Boris Mikhailov and one of the most promising young Ukrainian photographers - Sergey Melnitchenko.
---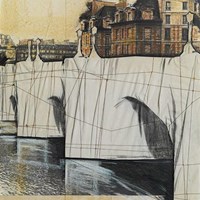 Article date: Monday, June 22, 2020
Centre Pompidou Presents 'Christo and Jeanne-Claude Paris!' Exhibition
The major exhibition devoted to Christo and Jeanne Claude retraces the story of this project, from 1975 to 1985, and looks back at their Parisian period, between 1958 and 1964, before the wrapping of the Arc de Triomphe in 2021.
---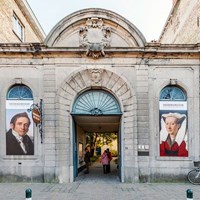 Article date: Monday, June 22, 2020
Musea Brugge to Support Artists through Renewed Programming
As an organisation, Musea Brugge wants to adopt a proactive approach, not only in order to offer a perspective to the many players who are all dependent on them, but also in order to maintain its own dynamics within the cultural field.
---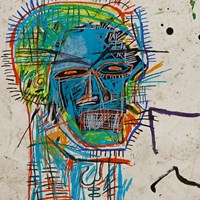 Article date: Monday, June 22, 2020
Basquiat's Head Leads Contemporary Sale at Sotheby's
JEAN-MICHEL BASQUIAT 1960 - 1988 UNTITLED (HEAD) oilstick, ink and acrylic on paper 29 ¾ by 22 in. 75.6 by 55.9 cm. Executed in 1982.
---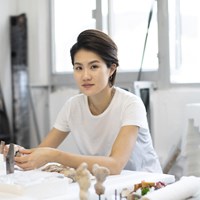 Article date: Sunday, June 21, 2020
Leelee Chan selected for next BMW Art Journey
Hong Kong-based sculptor will explore the possibilities of ancient and future materials and will bring herself into dialogues with craftspeople, innovators, and scientists.
---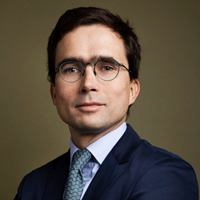 Article date: Friday, June 19, 2020
TEFAF Appoints Hidde van Seggelen as Chairman of the Executive Committee
TEFAF (The European Fine Art Foundation), the organization behind TEFAF Maastricht, TEFAF New York Fall and TEFAF New York Spring appoints Hidde van Seggelen as Chairman of TEFAF's Executive Committee, effective immediately. He succeeds Nanne Dekking who leaves the Board after his three-year term.
---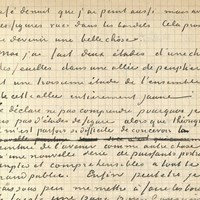 Article date: Friday, June 19, 2020
Van Gogh Museum Acquires Letter from Van Gogh and Gauguin
At an auction at Drouot in Paris, the Vincent van Gogh Foundation acquired a singular letter written by Vincent van Gogh.
---
Article date: Thursday, June 18, 2020
Mami Kataoka, President of CIMAM, Talks About the Potential Long Term Impact of Covid-19
"Together with our very experienced and engaged Board members, we are very much looking forward to further developing CIMAM's network and leadership role in promoting good practices in the modern and contemporary art museum profession".
---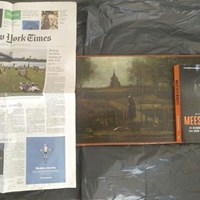 Article date: Thursday, June 18, 2020
Photos of Stolen Van Gogh Painting " Parsonage Garden at Nuenen in Spring" Handed to Dutch Art Detective Arthur Brand
A Dutch art detective revealed Thursday he has received two "proof of life" photographs of a Vincent Van Gogh painting stolen from a museum during the coronavirus lockdown. Burglars snatched the 1884 painting "Parsonage Garden at Nuenen in Spring", which is valued at up to six million euros ($6.6 million), from the Singer Laren Museum near Amsterdam on March 30.
---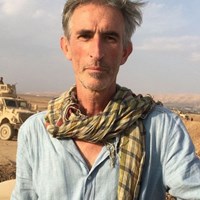 Article date: Wednesday, June 17, 2020
Director of the Han Nefkens Foundation Hilde Teerlinck will Curate the Work of Artist Francis Alÿs for the 59th International Art Exhibition - La Biennale di Venezia
"What does it mean to make art while cities such as Nimrud and Palmyra are being destroyed? If the logic of ISIS is 'destroy in order to exist' then does this mean that we must create in order to survive? Is art only a means with which to transcend the catastrophe of war?"