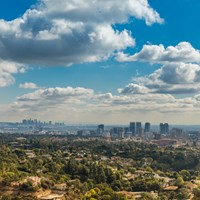 Article date: Saturday, April 4, 2020
$10 Million LA Arts COVID-19 Relief Fund for Museums and Visual Arts Organizations is Created by Getty
The J. Paul Getty Trust will create a $10 million COVID-19 relief fund to support Los Angeles-based non-profit museums and visual arts organizations in response to the coronavirus crisis, the J. Paul Getty Trust's Board of Trustees announced today. The fund, to be administered by the California Community Foundation, will provide emergency operating support and recovery grants to small and mid-size organizations located in Los Angeles County.
---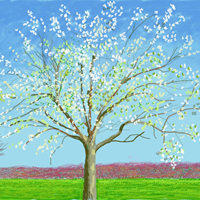 Article date: Wednesday, April 1, 2020
David Hockney Shares Exclusive Art from Normandy
David Hockney is in lockdown at his house in Normandy with his dog Ruby and two of his long-standing assistants, JP and Jonathan. He is in the garden most days, drawing the spring awakening on his iPad. In a BBC exclusive, he is sharing 10 of his most recent images (including one animation), nine of which have never been published before, for us all to enjoy at this difficult time, along with his thoughts on the role of art in life.
---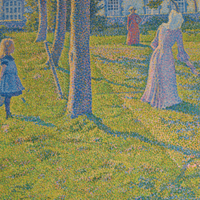 Article date: Wednesday, April 1, 2020
Théo van Rysselberghe at Christie's in June
---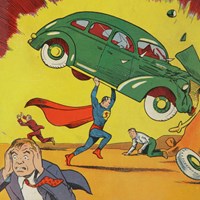 Article date: Tuesday, March 31, 2020
Sotheby's Books & Manuscripts to Offer DC Complete: The Ian Levine Collection in a Single Lot
Sotheby's will offer DC Complete: The Ian Levine Collection, an exclusive private sale offering of every comic book released by American publisher DC Comics from 1935 – 2016, including complete runs of Superman, Batman, Action Comics, and Detective Comics. The more than 40,000 comics in the collection also features superhero icons Wonder Woman, The Flash, Green Hornet and Aquaman, as well as the Justice League series.
---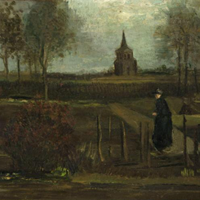 Article date: Monday, March 30, 2020
A Van Gogh Masterpiece Stolen in Laren Singer Museum
A Van Gogh masterpiece was stolen during an early morning break-in at the Singer Museum in Laren, museum officials confirmed Monday afternoon. The theft of the painting, called "De Lentetuin," shocked and angered museum management, they said during a press conference.
---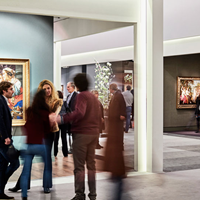 Article date: Friday, March 27, 2020
The Tefaf Art Fair is under Attack
The Tefaf art fair is under attack because there would have been far more coronavirus infections than was announced. According to the art magazine "The Art Newspaper", earlier this month between 23 and 35 people at the Maastricht fair were infected with the virus. The GGD Zuid-Limburg cannot confirm these Figures.
---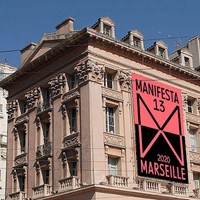 Article date: Thursday, March 26, 2020
Manifesta 13 is Postponed due to the COVID-19 Crisis
In light of the current situation surrounding the COVID-19 virus and the French National Government's announcement on the 16th of March 2020 that France's borders would close for 30 days and that a national lockdown of 15 days would be enforced, it is in close consultation with the City of Marseille, that Director of Manifesta Hedwig Fijen, together with Manifesta 13 Marseille's Board members, has officially decided to postpone the 13th edition of the biennial.
---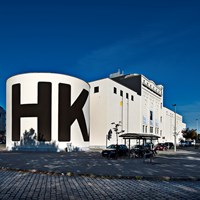 Article date: Wednesday, March 25, 2020
New Building for Museum of Contemporary Art in Antwerp (Belgium) Postponed
In 2018 ArtDependence reported that there were plans for a new art institution in Antwerp, Belgium. The MuHKA (Museum of Contemporary Art in Antwerp) was set to relocate and build a new €65,000,000 museum.
---
Article date: Tuesday, March 24, 2020
Arctic University Museum of Norway along Tromsø's Coast Designed by Henning Larsen
Henning Larsen shared his designed for Tromsø's Arctic Museum of Norway, one of the northernmost cultural institutions in the world. Designed in collaboration with COWI, Borealis and SLA, the 19,700 m2 new landmark, will be an anchorpoint in a new cultural path in Tromsø that will draw visitors from the city down to the sea.
---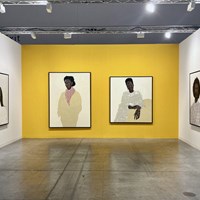 Article date: Monday, March 23, 2020
Art Basel Hoping to Run in June Whilst Exploring the Possibility of Rescheduling
Art Basel have released a statement about their June exhibition, which is under threat due to ongoing cancellations and closures in the light of coronavirus.