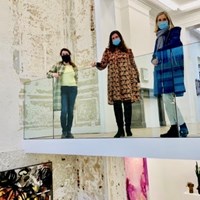 Article date: Wednesday, April 7, 2021
Art Brussels WEEK Announces New Dates for its 2021 Edition
Art Brussels 2021 appears in a newly adapted format: during the Art Brussels WEEK, both off- and online gallery shows will be available to the public. The shows will be on display in various gallery spaces in a number of cities, and on the Art Brussels Online Viewing Room hosted by Artsy.
---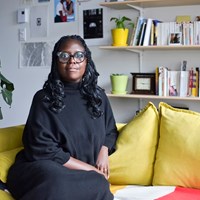 Article date: Wednesday, April 7, 2021
Montreal Museum of Fine Arts Announces Eunice Bélidor Curator of its Quebec and Canadian Contemporary Art Department
The Montreal Museum of Fine Arts (MMFA) has announced the appointment of Eunice Bélidor as the Gail and Stephen A. Jarislowsky Curator of Quebec and Canadian Contemporary Art (1945 till date).
---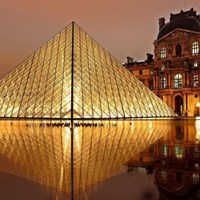 Article date: Sunday, April 4, 2021
The Musée du Louvre Launches Online Collection Database and More
For the first time ever, Louvre museum brings together all of its artworks in one place with a new and improved website, that is more user-friendly, attractive and immersive.
---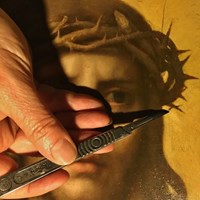 Article date: Friday, April 2, 2021
Droit de Réponse (Right of Reply) to Simon Hewitt's Article on ArtDependence by Jean-Charles Méthiaz
Artdependence has received the following communication from Mr Jean-Charles Méthiaz concerning Simon Hewitt's article, requesting we publish it as a Droit de Réponse ('Right of Reply'). Artdependence fully respects Freedom of Speech and we are therefore happy to publish Mr Méthiaz's reaction in full:
---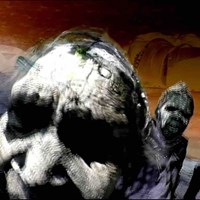 Article date: Friday, April 2, 2021
Eye Art and Film Prize Announces Winner of its 2021 Edition
Karrabing Film Collective has been announced the winner of the 2021 prize. To highlight and celebrate this prize, in 2022 the Eye Film museum will host an exhibition featuring the work of the Karrabing Film Collective together with the winners of the previous two years: Meriem Bennani (2019) and Kahlil Joseph (2020).
---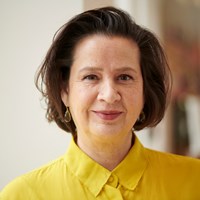 Article date: Friday, April 2, 2021
Museum Hermitage Amsterdam Starts Fundraising Campaign to Ensure its Survival
The Hermitage Amsterdam museum launched a fundraising campaign to raise money for the museum which has come into financial hardship because of the corona crisis, and enable it to remain open in the future.
---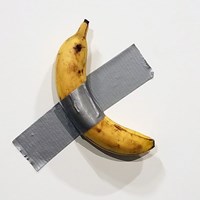 Article date: Thursday, April 1, 2021
Can the Art World Take a Joke?
For centuries, April Fool's Day has been celebrated on the first day of the month, a frivolous, unofficial holiday filled with practical jokes and pranks. During these heavy times, we could all use some lightheartedness, so we are taking this opportunity to highlight memorable pranks that have been played on the art world.
---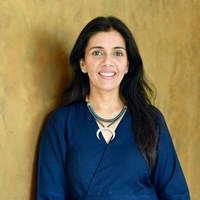 Article date: Sunday, March 28, 2021
India Art Fair Announces Jaya Asokan as its New Director
India Art Fair (IAF) has announced Jaya Asokan as its new Fair Director. Asokan, formerly the Deputy Fair Director and Director of Exhibitor Relations, is taking over from Jagdip Jagpal who, after three highly successful editions, is stepping down to pursue newer avenues within the arts.
---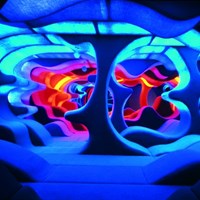 Article date: Sunday, March 28, 2021
"Home Stories, 100 Years, 20 Interiors" Opens in Design Museum, Gent
Now showing at The Design Museum Gent, is a design exhibition titled "Home Stories, 100 Years, 20 Interiors". Works on view are from renowned artists and designers such as Verner Panton, Finn Juhl, Lina Bo Bardi, Assemble, Andy Warhol, Cecil Beaton and Elsie de Wolfe.
---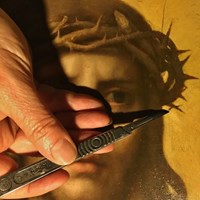 Article date: Friday, March 26, 2021
Scraping The Dirt Off The 'Crime Of The Century'
Described as the 'Crime of the Century', a series of paintings, all with a common source, have been sold for millions as Old Master masterpieces before being controversially downgraded to the status of modern fakes.