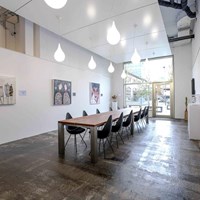 Article date: Tuesday, April 23, 2019
ArtBox.Projects Zurich as a Part of the Swiss Art Expo this Summer
ArtBox.Projects Zurich 1.0 will be part of the SWISS ART EXPO from August 15th to 19th, 2019, in the time-honoured SBB event hall under the huge sculpture "NANA" by Niki de Saint Phalle. With over 80,000 visitors daily, it is one of the most visited places in Switzerland. This means that over half a million visitors will see the artworks throughout the entire exhibition period.
---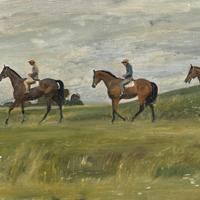 Article date: Tuesday, April 23, 2019
'Passing the Barrow' by Munning at Bonhams' 19th Century European Paintings
---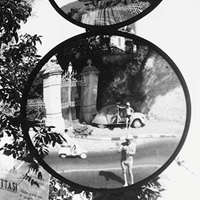 Article date: Sunday, April 21, 2019
Art in the Eye of the Camera (1957-1983): Shunk-Kender at Centre Pompidou
With this exhibition, the Centre Pompidou presents the first retrospective devoted to the photographers Harry Shunk (1924-2006) and János Kender (1937-2009). Through a selection stemming from more than ten thousand prints from the period, housed in the Kandinsky library and acquired in 2008 thanks to a donation by the Roy Lichtenstein Foundation, discover a priceless eye-witness account of post-war art.
---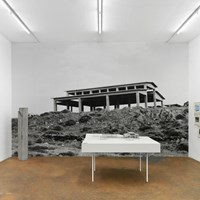 Article date: Saturday, April 20, 2019
Non-Museum of Martin Kippenberger Presented by MAMCO, Geneva
The MOMAS (Museum of Modern Art Syros) of Martin Kippenberger (1953–1997) was created in 1993 and existed until 1996 in an unfinished, abandoned building on the island of Syros in the Cyclades, Greece. This museum was "founded" when Kippenberger, invited there by his friend Michel Würthle, spotted by the sea the skeleton of a piece of concrete architecture. He turned it into an institution with neither walls nor collections—a non-museum.
---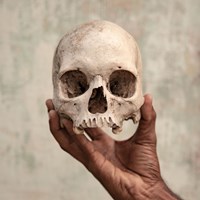 Article date: Friday, April 19, 2019
Federico Borella is Named Photographer of the Year for his Series on Climate Change in India
Italian artist Federico Borella has been named Photographer of the Year in the 2019 Sony World Photography Awards for his series ​Five Degrees which focuses on male suicide in the farming community of Tamil Nadu, Southern India, an area facing its worst drought in 140 years.
---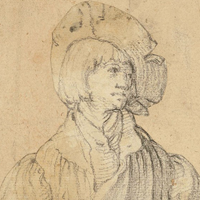 Article date: Friday, April 19, 2019
£11 Million Drawing at Risk of Export
Arts Minister Michael Ellis has placed an export bar on a 500 year old drawing worth £11.4 million in a bid to keep it in the country. The work, A Young Man Standing, by Dutch artist Lucas van Leyden, is one of only 28 drawings by the artist known to survive and his only drawing not held in a museum collection.
---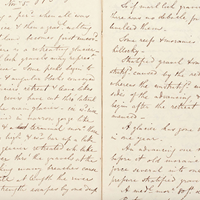 Article date: Thursday, April 18, 2019
Notebooks of Charles Darwin's Mentor at Risk of Export
Sir Charles Lyell's notebooks at risk of export unless a buyer can be found to match the £1.4 million asking price. "This archive reveals the workings of one of the most influential scientists of the last 200 years and provides us with an extraordinary insight into a time when science was changing long-held beliefs about the world".
---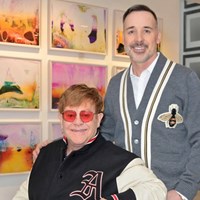 Article date: Wednesday, April 17, 2019
V&A to Collaborate with Sir Elton John Photography Collection
The collaboration will offer opportunities to bring together highlights from the V&A's 'world-leading' photography collection of more than 800,000 photographs, alongside The Sir Elton John Photography Collection, which it calls 'one of the greatest private photography collections in the world'.
---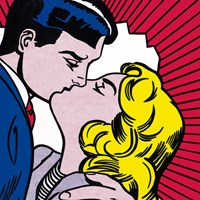 Article date: Wednesday, April 17, 2019
Christie's to Offer Kiss III by Roy Lichtenstein
---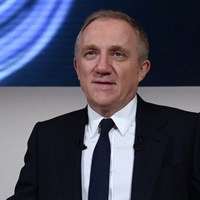 Article date: Tuesday, April 16, 2019
French Billionaire François Pinault Pledges $113 Million to Help Rebuild Notre Dame
François-Henri Pinault — chairman and CEO of Kering, the French-based luxury group behind Gucci, Balenciaga, Yves Saint Laurent and other world-renowned brands — has pledged $113 million towards the rebuilding of the Notre Dame cathedral.