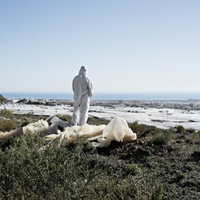 Article date: Sunday, June 28, 2020
MdbK Presents Group Exhibition 'Zero Waste'
Waste is everywhere: in the Great Pacific garbage patch, as fine particular matter in the air, or as microplastics in the food chain. The group exhibition Zero Waste showcases international positions in contemporary art that point out the urgency to save resources, consume less, and live more sustainably. In diverse installations, videos, sculptural works, and photographs the artists investigate the global consequences of plastic packaging, tire abrasion, toxic chemicals, and the overproduction of consumer goods. Zero Waste will be realized by the German Environment Agency in cooperation with the MdbK and curated by Hannah Beck-Mannagetta and Lena Fließbach.
---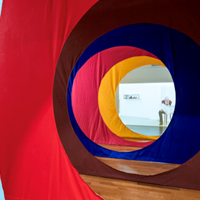 Article date: Friday, June 26, 2020
Palais de Tokyo Reopened
After these weeks of lockdown, the team of Palais de Tokyo invites visitors to see or see again their exhibitions which are being extended until September 13th 2020, in the best conditions of health safety. They all resonate with the crisis we are experiencing.
---
Article date: Friday, June 26, 2020
Belgian Gallerist Sofie Van de Velde Elected New President of FEAGA
The board of FEAGA has announced the appointment of the Belgian gallerist Sofie Van de Velde as the organization's next president. The new board has been voted with unanimity by all 18 international attendees.
---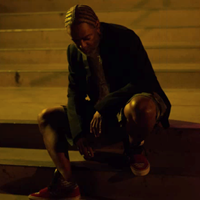 Article date: Thursday, June 25, 2020
Tate Joins Worldwide Screening of Love is the Message, The Message is Death by Arthur Jafa
In collaboration with the artist, Tate will be one of a group of international museums and collections to simultaneously livestream Love is the Message, The Message is Death 2016 by American artist and filmmaker Arthur Jafa (b.1960). This work is a powerful meditation on racism and Black pain, creativity and Black resilience. Tate acquired an edition for its collection in 2018 and it was shown at Tate Liverpool in 2019.
---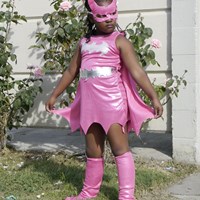 Article date: Thursday, June 25, 2020
Stedelijk Presents Imperial Courts by the Dutch Photographer Dana Lixenberg
Imperial Courts (2015) by the Dutch photographer Dana Lixenberg is a three-channel video installation that captures everyday life in Imperial Courts, a public housing project in Watts, Los Angeles. It is Lixenberg's first video work and was purchased by the Stedelijk in 2017.
---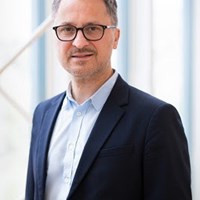 Article date: Thursday, June 25, 2020
Yilmaz Dziewior to Remain Director of the Museum Ludwig - Mayor Proposes Extending Contract until 2032
Dr. Yilmaz Dziewior will remain director of the Museum Ludwig. Mayor Henriette Reker will propose to the city council's main committee that his contract be extended until October 31, 2032.
---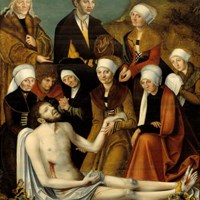 Article date: Wednesday, June 24, 2020
Nationalmuseum Sweden Returns a Painting to the Muzeum Narodowe we Wrocławiu in Poland
Following a request for restitution from the Polish Ministry of Culture and National Heritage in Warsaw, Nationalmuseum has written a letter to the Swedish Government recommending that a painting in the museum's collections should be returned to Poland.
---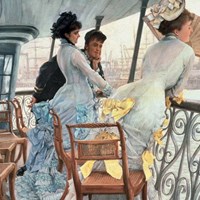 Article date: Wednesday, June 24, 2020
The Musee d'Orsay Welcomes Visitors Back with the Exhibition 'James Tissot, Ambiguously Modern'
The Musée d'Orsay is open again and welcomes visitors back, to show them the exhibition "James Tissot, Ambiguously modern", - a major artist of the second half of the 19th century.
---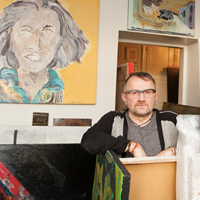 Article date: Tuesday, June 23, 2020
Mad Love in Seppo Fränti Collection
Open yet intimate Seppo Fränti Collection explores the human condition through visual art. The collection consists mostly of contemporary Finnish art, with a focus on painting. Fränti has remained true to his vision and trusted his intuition: for him, art is not an investment but a passion. His collection spans a wide spectrum of styles from powerful expressionism to subtle minimalism.
---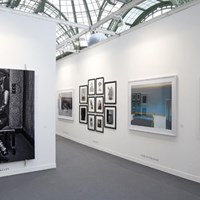 Article date: Tuesday, June 23, 2020
Art Paris 2020 Returns to the Grand Palais in September
Thanks to the support of the majority of its galleries and the Grand Palais - and in a favourable context now that lockdown has come to an end and the health situation in France and across Europe is improving - Art Paris 2020, the spring art fair that was postponed and reinvented as a virtual online art fair, will be returning to the Grand Palais from the 10th - 13th September.