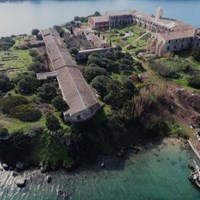 Article date: Friday, June 14, 2019
Hauser & Wirth to Open an Arts Centre on Menorca
Hauser & Wirth today announced plans to open an arts centre on Isla del Rey, located in the port of Mahon in Menorca. The centre's programme will span ambitious new commissions by gallery artists across all media and exhibitions of 20th-century modern masters, underpinned by a robust series of educational activities. The annual series of changing exhibitions will be presented from April to October and, to contextualise works on view, some will include major loans from museums.
---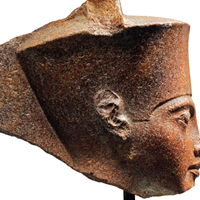 Article date: Thursday, June 13, 2019
Egypt Tries to Retrieve Head of Tutankhamun from London Auctioneers
The Egyptian Foreign Ministry says its embassy in London addressed the British Foreign Office and Christie's auction house to stop the sale of the head of a statue of Tutankhamun, and return it to Egypt. Christie's expects the head to reach upwards of £4 million at auction, scheduled for July 4.
---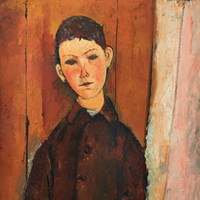 Article date: Thursday, June 13, 2019
Sotheby's Impressionist & Modern Art Sale Features Modigliani's Transfixing Portrait of a Youth
---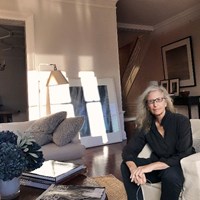 Article date: Wednesday, June 12, 2019
Hauser & Wirth Announces Worldwide Representation of Renowned Photographic Artist Annie Leibovitz and Hong Kong Solo Exhibition for Fall 2019
Hauser & Wirth has announced that it will present a solo exhibition of works by Leibovitz at its space in the H Queen's building in Hong Kong from 23 November 2019 to 8 February 2020. The Hong Kong exhibition will be Hauser & Wirth's second with Leibovitz and follows the inaugural collaboration in Los Angeles from 14 February through 14 April 2019, which brought together more than 4,000 photographs created between 1970 and 1983.
---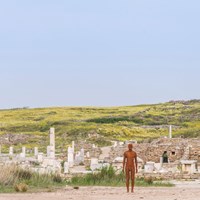 Article date: Wednesday, June 12, 2019
Antony Gormley: Sight On the Sacred Island of Delos, Greece
Why would you go to Art Basel if you can see Antony Gormley 's installation 'Sight' on the sacred island of Delos, Greece? Organised by Neon - a nonprofit organization that works to bring contemporary culture closer to everyone. It is committed to broadening the appreciation, understanding, and creation of contemporary art in Greece and to the firm belief that art is a key tool for growth and development.
---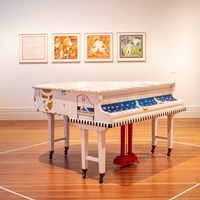 Article date: Wednesday, June 12, 2019
And Berlin Will Always Need You
And Berlin will always needs you is at the Gropius Bau in German capital until the 16th of June and it is a compendium of Berlin based international artists. The title is inspired by Dorothy Iannone's dedicated song to her friend Marz Harding in 1977 where she sang about her emotional attachment to Berlin.
---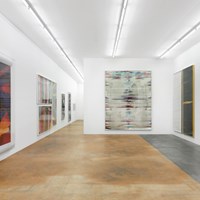 Article date: Tuesday, June 11, 2019
Walled Betty's Exhibition at Mamco Geneve
Walead Beshty (*1976, London, lives in Los Angeles) first became known for his large-scale photograms, seemingly abstract images that in fact tell the story of their own making. Produced by folding and processing light-sensitive paper, the works develop patterns of angles, creases, and folds, while their colors are generated by the chemicals of the developing process.
---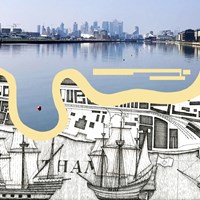 Article date: Monday, June 10, 2019
The World's Biggest Annual Architecture Festival in the World's Capital City for Architecture
The London Festival of Architecture takes place across London this June. The festival will open the doors to iconic tours, architectural installations and stunning brick creations; energetic debates to Studio Lates; workshops in extraordinary spaces and tours of new places; exhibitions and bespoke artistic commissions; political discussions and lots of new construction.
---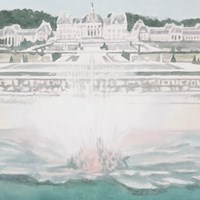 Article date: Sunday, June 9, 2019
Versailles by Luc Tuymans at Sotheby's Sale
---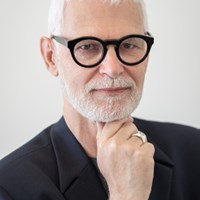 Article date: Saturday, June 8, 2019
Rein Wolfs to be New Director of Stedelijk Museum Amsterdam
The Supervisory Board of the Stedelijk Museum Amsterdam announced that Rein Wolfs has been appointed its next director. Rein Wolfs will take up his post as director of the Stedelijk Museum on 1 December 2019. Until then, he will continue to fulfill his contractual obligations in Bonn, but will also be involved in policy decisions and in the appointment of key roles at the Stedelijk over the coming months.