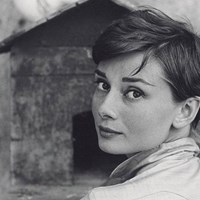 Article date: Saturday, May 4, 2019
'Intimate Audrey': Hepburn Exhibition Opens in Brussels
Intimate Audrey is a 'bespoke' exhibition on the life of Audrey Hepburn created by her son, Sean Hepburn Ferrer, to celebrate her 90th birthday anniversary in her birth town of Brussels, Belgium. All of its profits will go to EURORDIS- Rare Diseases Europe and the Brugmann and Bordet hospitals in Brussels. Composed in large part of unpublished photographs, it focuses entirely on the woman - not the icon. It is the woman behind the legend who is 'coming home'.
---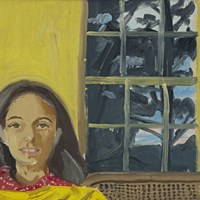 Article date: Friday, May 3, 2019
An Exhibition of Work by American Artist, Alex Katz at Tullie House Museum and Art Gallery in Carlisle
Tullie House Museum and Art Gallery are presenting, for the first time in Carlisle, an important body of work by influential American artist Alex Katz. The works in the exhibition are drawn from the Artist Rooms collection and follow a major Artist Rooms display of Katz' landscape paintings at Tate Liverpool.
---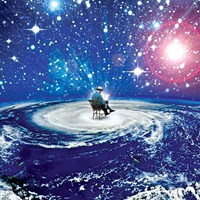 Article date: Thursday, May 2, 2019
EU-Japan NewSpace2060 Announced International Illustrated Haiku Competition 2019
«The beauty I feel about haiku is that as much as the writer/poet expresses their thoughts into language, the process and images conjured by the person reading it is just, if not more important. And because the person interpreting the haiku is given, really minimal sketch of what the poet is saying, there is much room for interpretation.  And it is this room, where one's imagination can go as far as it wishes to explore».
---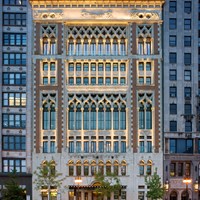 Article date: Thursday, May 2, 2019
NADA Announced the First Edition of the Chicago Invitational Art Fair
The new contemporary art fair will take place at the Chicago Athletic Association Hotel from Wednesday, September 18 through Saturday, September 21, 2019, coinciding with EXPO Chicago.
---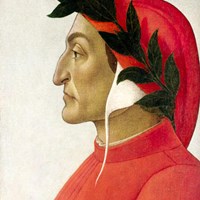 Article date: Thursday, May 2, 2019
A Hibernating Paradise - Putting Dante Below Zero
A historical deposit of the oldest written testimony of the Bible, and manuscripts containing some of the works of Virgil were placed into protection in the Arctic World Archive in the Svalbard Islands. All in all, sixty digital copies of as many treasures preserved by the Vatican Apostolic Library have been safely secured for future generations. The digitised manuscripts were transposed onto a special film, using a technology patented by the Piql company from Oslo.
---
Article date: Wednesday, May 1, 2019
Turner Prize 2019 Shortlist Announced
Tate Britain today announced the four artists who have been shortlisted for the Turner Prize 2019: Lawrence Abu Hamdan, Helen Cammock, Oscar Murillo and Tai Shani. An exhibition of work by the four shortlisted artists will be held from 28 September 2019 to 12 January 2020 at Turner Contemporary in Margate. The winner will be announced on 3 December 2019 at an award ceremony live on the BBC, the broadcast partner for the Turner Prize.
---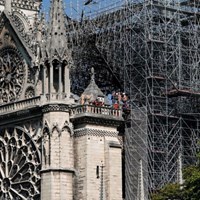 Article date: Tuesday, April 30, 2019
Experts Warn Macron Against Rushing to Rebuild Notre-Dame
More than a thousand architects, conservationists and academics from around the world urged French President Emmanuel Macron on Monday to exercise caution as he moves forward with plans to rapidly rebuild Paris's Notre-Dame cathedral.
---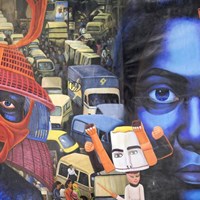 Article date: Tuesday, April 30, 2019
Palais de Tokyo Presents 'City Prince/sses' - Dhaka, Lagos, Manila, Mexico City and Tehran
The exhibition City Prince/sses is presented as an imaginary, multiple and complex city, without borders, messy, staggering and creative: an unpredictable laboratory, which is always in motion and being (re)constructed. Visual artists, creators, fashion designers, experimenters, tattooists, musicians: a good fifty artists are presented without any geographical grouping, mostly via new productions and in situ interventions.
---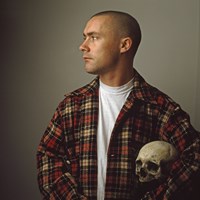 Article date: Monday, April 29, 2019
British Museum Acquires Damien Hirst Works
A collection of 73 portraits of Frank Dunphy by Damien Hirst, known as The Wolseley Drawings, has been generously donated by Frank Dunphy through the Cultural Gifts Scheme and allocated to the British Museum.
---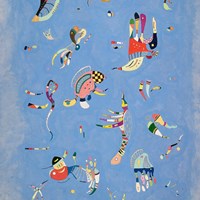 Article date: Monday, April 29, 2019
Over 200 Modern Art Books Online for Free Released by Guggenheim Museum
The Guggenheim Museum in New York has just made more than 200 books about modern art available online. Not only can you read them online, but you can download them in PDF or ePub formats—for free—at the Internet Archive.