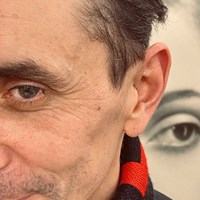 Article date: Monday, July 13, 2020
Bergen Assembly Announces Sandane Afif as Convener
For its fourth edition taking place in 2022, Bergen Assembly has appointed the artist Saâdane Afif as convener. Bergen Assembly is a perennial model for art production structured around public events that take place in the city of Bergen every three years.
---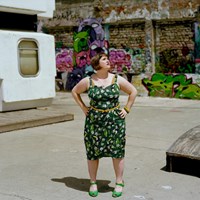 Article date: Monday, July 13, 2020
Six Rencontres d'Arles Projects will be Presented at the Sixth Jimei x Arles International Photo Festival
Find the Truth by Elsa and Johanna, Earth Not a Globe by Philippe Braquenier, Ton Pied, Mon Pied by Francois-Xavier Gbre, Nouvelle Vague by Raymond Cauchetier, The Book Awards, and a selection from the last Night of the Year.
---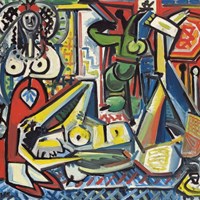 Article date: Sunday, July 12, 2020
Lichtenstein Fetches $46,242,500 as Historic One Sale Tops $420m — Setting Seven Artist Records
The first auction of its kind — relayed in sequence from Hong Kong, Paris, London and New York — totals $420,941,042 / £334,877,520 / €373,053,557 / HK$3,246,637,554 and sets auction records for Marden, Thiebaud, Condo and more.
---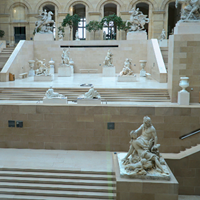 Article date: Friday, July 10, 2020
UNESCO Launched a New Report on Museums Around the World in the Face of COVID-19
This Report, presenting a first evaluation of the impact of COVID-19 across the museum sector, sheds new light on the key trends of the world's museums, their reaction in the face of the crisis, their capacity for resilience, and the challenges of accessing culture.
---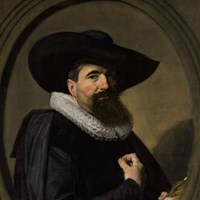 Article date: Thursday, July 9, 2020
Sotheby's will Offer Rediscovered Frans Hals Masterpiece Unseen for over 65-years
Emerging from a private collection, unseen and unconsidered by scholars for over half a century, a rediscovered portrait by the great Dutch master, Frans Hals, will be offered at Sotheby's next month.
---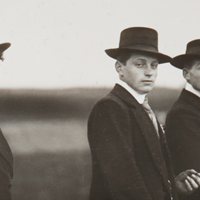 Article date: Thursday, July 9, 2020
Sander's 'Farmers' Leads Sotheby's Photography Sale
---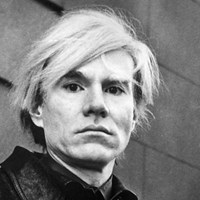 Article date: Thursday, July 9, 2020
Museum Ludwig Postpones Andy Warhol Exhibition and Extends Mapping the Collection
The Museum Ludwig is postponing the exhibition Andy Warhol Now, originally planned for October 10, 2020 to February 21, 2021. The exhibition, developed in partnership with Tate Modern, is now on view in London until November 15. Due to the Coronavirus pandemic, the exhibition had to close there on March 17, just five days after it opened.
---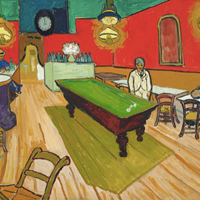 Article date: Wednesday, July 8, 2020
The Hahnloser Collection at Albertina Shows Van Gogh, Cézanne, Matisse and Hodler
The Albertina Museum's ca. 120-work exhibition presents an overview of this internationally unique collection of modern art, with works on loan from the fine art museums Kunstmuseum Bern and Kunst Museum Winterthur additionally serving to illuminate this collection's exemplary cultural policy aspect.
---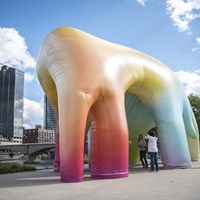 Article date: Tuesday, July 7, 2020
ArtPrize Announces Cancellation of 2020 Exhibition Due to COVID-19
ArtPrize's board of directors today announced the cancellation of the organization's 2020 exhibition, joining many other festivals that have cancelled as a result of COVID 19 related uncertainties. The event had been scheduled to take place from Sept. 16 to Oct. 4, 2020 in downtown Grand Rapids.
---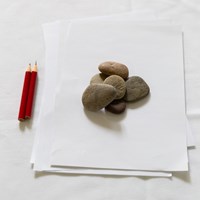 Article date: Tuesday, July 7, 2020
ICOM is Calling for New Museum Definition Proposals
Take part in creating the new ICOM Museum Definition. Over recent decades museums have radically transformed, adjusted and re-invented their principles, policies and practices, to the point where the ICOM museum definition no longer seems to reflect the challenges and manifold visions and responsibilities. ICOM invites everyone interested in taking part in creating a new, more current definition.