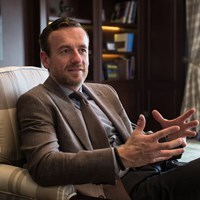 Article date: Thursday, May 9, 2019
Axel Ruger Appointed as New Secretary and Chief Executive of the Royal Academy of Arts
The Royal Academy of Arts announced that Axel Rϋger has been appointed as the new Secretary and Chief Executive. He replaces Sir Charles Saumarez Smith who stepped down at the end of 2018. Rϋger is currently the Director of the Van Gogh Museum in Amsterdam.
---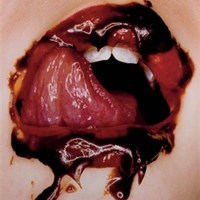 Article date: Thursday, May 9, 2019
Moderna Museet Receives Donation from the Irving Penn Foundation
The Irving Penn Foundation has donated eight photographs to Moderna Museet. The Museum already has one of the world's largest collections of Irving Penn's photographs, most of which was donated by Penn himself.
---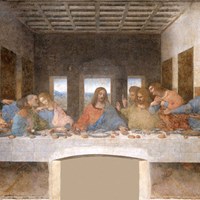 Article date: Thursday, May 9, 2019
Multispectral Scans Reveal Major Da Vinci Breakthrough
Multispectral scans, taken last week of a life-size canvas of the Last Supper, have revealed that Leonardo da Vinci very likely painted the beautiful face of the Apostle John. The scans, which were conducted at the Abbey of Tongerlo in Belgium where the painting has hung for more than 450 years, confirm the findings of a new book, The Da Vinci Legacy (Apollo Publishers, 2019), by art historians Jean-Pierre Isbouts and Christopher H. Brown.
---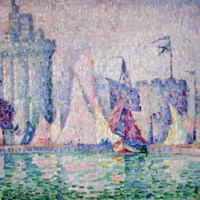 Article date: Wednesday, May 8, 2019
Stolen in France, 1.5 million-Euro Impressionist Work Found in Ukraine
Ukrainian authorities discovered an oil painting by the French Impressionist Paul Signac, valued at 1.5 million euros ($1.68 million), which was stolen last year from a museum in France. Police chief Sergiy Knyazev said the painting was discovered at the home of a Kiev man who was also wanted on suspicion of murdering a jeweller.
---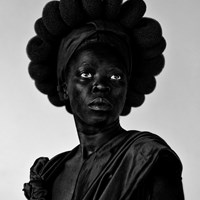 Article date: Wednesday, May 8, 2019
Tate Announces 2020 Exhibition Highlights
Tate on Tuesday announced highlights of its 2020 exhibitions across its four galleries. Spanning over 300 years of groundbreaking art, the programme will take visitors from the Stuart court of the 1660s to Warhol's Factory in the 1960s. There will also be a wide range of contemporary solo exhibitions and commissions, showcasing painting, sculpture, photography, film, installation and performance, including Zanele Muholi, Lynette Yiadom-Boakye, Haegue Yang and Aliza Nisenbaum.
---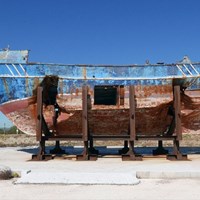 Article date: Tuesday, May 7, 2019
Barca Nostra to be Presented at the Arsenale of Venice at La Biennale di Venezia, the 58th
Barca Nostra is an ongoing project initiated by Christoph Büchel in collaboration with the Assessorato regionale dei beni culturali e dell'identità siciliana, the Comune di Augusta, the Comitato 18 Aprile 2015, and other parties, to be presented at the Arsenale of Venice at La Biennale di Venezia, the 58th International Art Exhibition, 'May You Live In Interesting Times', from 11 May through 24 November 2019. The project is coordinated by Maria Chiara Di Trapani.
---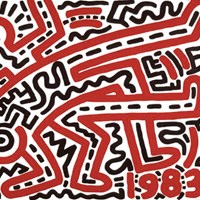 Article date: Monday, May 6, 2019
An Unmistakable Style of Keith Haring that has Come to Define an Era at Tate Liverpool
"Art should be something that liberates your soul, provokes the imagination and encourages people to go further." Tate Liverpool presents the first, major UK exhibition of artist and activist Keith Haring (1958–1990). Visitors can enjoy more than 85 artworks including large, vibrant paintings and drawings.
---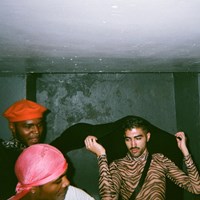 Article date: Monday, May 6, 2019
Photoworks at Peckham 24 Photography Festival, London
Photoworks at Peckham 24 explores the intersection between dance, music and movement through contemporary photography, performance and video, celebrating how these freedoms of expression help define different communities. Artists include Lotte Andersen, Marie Barrett, Amar Ediriwira, Bernice Mulenga, Lilian Nejatpour & Rebecca Salvadori.
---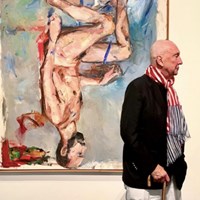 Article date: Sunday, May 5, 2019
Baselitz Retrospective to be First Exhibition at Galleria dell'Accademia in Venice by a Living Artist
Baselitz – Academy, a major retrospective of works by the renowned German artist Georg Baselitz, will be the first exhibition by a living artist to be presented at the Gallerie dell'Accademia in Venice to open on 8 May 2019. The exhibition is a Collateral Event of the 58th International Art Exhibition of La Biennale di Venezia.
---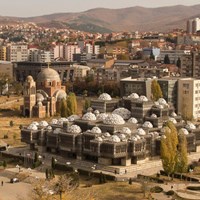 Article date: Saturday, May 4, 2019
Pristina Appointed Host City of Manifesta 14 in 2022
Manifesta, the European nomadic biennial, announces Pristina, capital of Kosovo, as the first Balkan host city for the 14th edition of Manifesta in 2022. The Board received bids from various European cities and subsequently undertook in-depth research into each candidate, including research travels, as part of the selection procedure. The selection of the host city three years in advance of the biennial is part of a strategy that enables a greater engagement with the host region and build links between host cities.