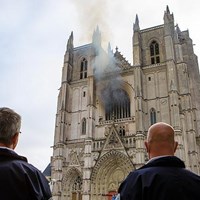 Article date: Saturday, July 18, 2020
Arson Suspected as 400-year-old Organ Destroyed in Nantes Cathedral's Fire
Contrary to the 850-year-old monument in the capital, which still had timber roof beams, the Cathedral of St. Peter and St Paul of Nantes had been renovated with concrete roof beams following a large fire in 1972 which had reduced the roof to ashes. The renovation was only completed in 2013.
---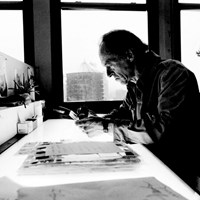 Article date: Friday, July 17, 2020
Magnum Member Paul Fusco Died
Paul Fusco worked as a photographer with the United States Army Signal Corps in Korea from 1951 to 1953, before studying photojournalism at Ohio University, where he received his Bachelor of Fine Arts degree in 1957. He moved to New York City and started his career as a staff photographer with Look, where he remained until 1971.
---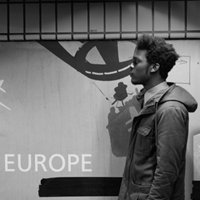 Article date: Friday, July 17, 2020
Johny Pitts – Afropean: Travels in Black Europe Expected at Foam this Autumn
In Afropean writer and photographer journalist Johny Pitts (Sheffield, UK) examines the life of black communities, traveling across Europe. In search of the "Afropean" identity he went across the continent traveling from London to Paris, via Brussels, Amsterdam, Berlin, Stockholm, Moscow, Rome, Marseille, Madrid and Lisbon sketching an underexposed story about the continent in words and images.
---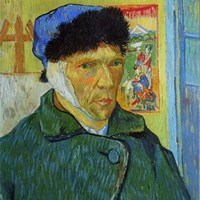 Article date: Thursday, July 16, 2020
The Van Gogh Museum has Dramatically Redesigned its Website
The Van Gogh Museum website, which is visited more than 8.5 million times every year, now features even more ways of inspiring visitors with Van Gogh's life and work. The updated design is inspired by Van Gogh's favourite colour palette.
---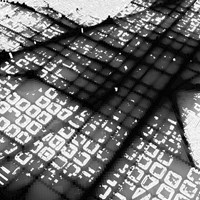 Article date: Thursday, July 16, 2020
Catalonia in Venice - air/aria/aire, Collateral Event of the 17th International Architecture Exhibition La Biennale di Venezia
The Institut Ramon Llull presents Catalonia in Venice - air/aria/aire, a Collateral Event of the Biennale Architettura 2021 and an exhibition curated by architect Olga Subirós. The project reflects upon the central theme of the Biennale, 'How will we live together?', with an investigation into air as a common asset upon which our survival depends.
---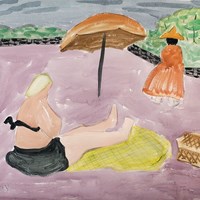 Article date: Thursday, July 16, 2020
Lavender Beach by Milton Avery at Christie's American Sale
Milton Avery (1885–1965) Lavender Beach signed and dated 'Milton Avery/1945' (lower left) watercolor and charcoal on paper 22 ½ x 31 in. (57.2 x 78.7 cm.) Executed in 1945. $100,000-150,000
---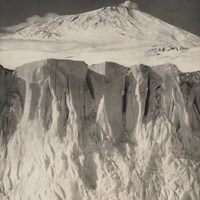 Article date: Wednesday, July 15, 2020
Donation of More Than 300 Works by 103 Photographers Will Establish MoMA's Gayle Greenhill Collection and Create the Gayle Greenhill Endowment Fund
The Museum of Modern Art has received a monumental gift of photographs from the Gayle Greenhill Collection, made in her memory by her husband Robert F. Greenhill. Gayle Greenhill (1936–2017) was deeply involved with the Department of Photography at MoMA from 1989 to 2013, serving as a member of the Committee on Photography for more than two decades.
---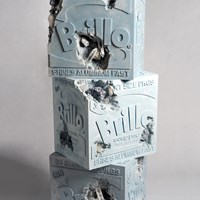 Article date: Wednesday, July 15, 2020
Daniel Arsham to Release Brillo Box Edition in Collaboration with the Andy Warhol Museum
Daniel Arsham and The Andy Warhol Museum are pleased to partner on the release of Arsham's interpretation of Andy Warhol's famous 1964 work, Brillo Box, which will be released for sale on the artist's Instagram the week of July 13, 2020.
---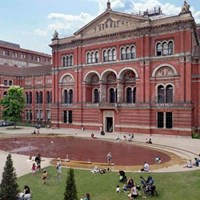 Article date: Tuesday, July 14, 2020
Victoria and Albert Museum will Reopen its Doors to Visitors in August 2020
Victoria and Albert Museum will reopen its doors to visitors on 6 August 2020. As part of museum's phased reopening, visitors will initially be able to enjoy all of the ground floor collections, including our Cast Courts, Medieval & Renaissance and Fashion galleries, as well as Europe 1600-1815 on the lower ground floor.
---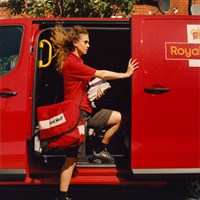 Article date: Tuesday, July 14, 2020
Phillips Partners with British Vogue to Present 'The New Front Line'
This July, in collaboration with British Vogue, Phillips will premiere the work of celebrated photographer Jamie Hawkesworth in a virtual selling exhibition The New Front Line. Hawkesworth has selected 27 unique works to be made available for sale for the first time, with all proceeds going to the National Emergencies Trust. The portraits hail from his recent portfolio of front-line workers in the Covid-19 effort, which includes the iconic cover story for British Vogue's July 2020 issue.