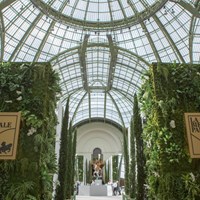 Article date: Wednesday, May 13, 2020
The 32nd Edition of La Biennale Paris will be Postponed to September 2021
Due to the Covid-19 pandemic and the health risks associated with the organization of an international event, La Biennale Paris today announces the postponement of its 32nd edition to September 2021.
---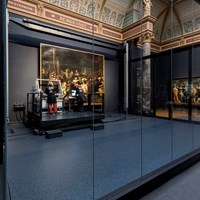 Article date: Tuesday, May 12, 2020
Most Detailed Ever Photograph of Rembrandt's Night Watch Goes Online
The Rijksmuseum is publishing the largest and most detailed ever photograph of The Night Watch on its website, making it possible to zoom in on individual brushstrokes and even particles of pigment in the painting. Work on Operation Night Watch will resume on Wednesday 13 May in the glass chamber in the museum.
---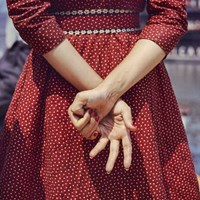 Article date: Tuesday, May 12, 2020
Vivian Maier - Works in Color Expected at Foam, Amsterdam
Join Foam for an exclusive live stream this Thursday as they unveil the first works of their upcoming exhibition: Vivian Maier: Works in Color.
---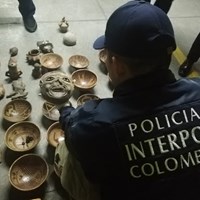 Article date: Monday, May 11, 2020
101 Arrested and 19,000 Stolen Artefacts Recovered in International Crackdown on Art Trafficking
More than 19,000 archaeological artefacts and other artworks have been recovered as part of a global operation spanning 103 countries and focusing on the dismantlement of international networks of art and antiquities traffickers.
---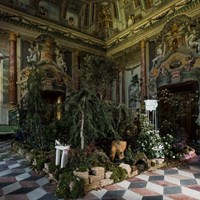 Article date: Sunday, May 10, 2020
Virtual Design Festival on the Run
Running through 30 June, Virtual Design Festival is the world's first online design festival. On Saturday VDF teamed up with Schloss Hollenegg for the virtual opening of an exhibition exploring the wilder side of nature, including a live tour of the historic castle later today.
---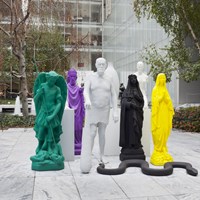 Article date: Friday, May 8, 2020
Explore the MoMA's Sculpture Garden as a Part of Virtual Views Series
Explore the Sculpture Garden online as part of MoMA's Virtual Views series, as we "museum from home." Discover some of the wildest and most inspiring moments in the Sculpture Garden below, follow a guided meditation, learn about the birds and wildlife that call this "oasis in the city" home, see huge sculptures being installed with a crane, and more.
---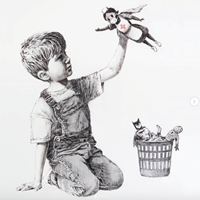 Article date: Thursday, May 7, 2020
Banksy to Thank NHS Staff for their Work Fighting Coronavirus with his New Artwork Game Changer
New Banksy artwork called Game Changer appeared in hospital corridor as he thanks NHS staff for their work fighting coronavirus.
---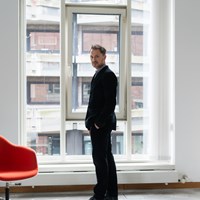 Article date: Thursday, May 7, 2020
Yilmaz Dziewior Appointed Curator of the German Contribution to the 2021 Venice Biennale
Foreign Minister Heiko Maas has appointed Dr. Yilmaz Dziewior, director of the Museum Ludwig in Cologne, as curator of the official German contribution to the fifty-ninth Venice Biennale in 2021. The appointment is based on a recommendation by the Art and Exhibitions Committee of the German Federal Foreign Office, which includes leading experts on art and museums.
---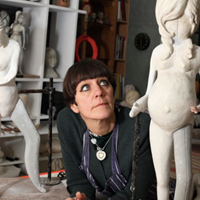 Article date: Thursday, May 7, 2020
Cathie Pilkington RA Elected New Keeper of the Royal Academy
The Royal Academy of Arts announced today that Cathie Pilkington RA has been elected as the new Keeper of the Royal Academy. Pilkington was elected as a Royal Academician in 2014 and served as Professor of Sculpture from 2015-19.
---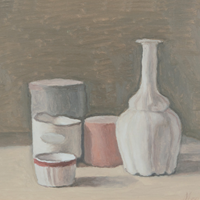 Article date: Wednesday, May 6, 2020
Morandi's Natura Morta at Sotheby's Online
GIORGIO MORANDI (1890 - 1964) NATURA MORTA