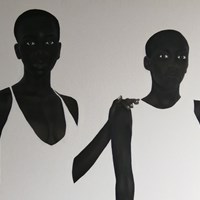 Article date: Saturday, February 8, 2020
1-54 Contemporary African Art Fair Announced its Sixth Edition in New York
1-54 Contemporary African Art Fair is pleased to announce the sixth edition of the fair in New York, which will take place May 8-10, 2020 at The Caldwell Factory in Chelsea, with a Press and VIP Preview on May 7.
---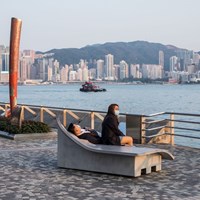 Article date: Friday, February 7, 2020
MCH Group Cancels 2020 Edition of Art Basel Hong Kong
MCH Group announces the cancellation of its upcoming edition of Art Basel in Hong Kong due to the outbreak and spread of the new coronavirus. The fair was scheduled to take place at the Hong Kong Convention and Exhibition Centre (HKCEC) from March 19 to March 21, 2020.
---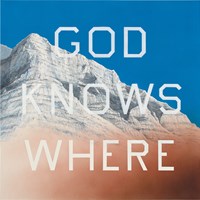 Article date: Thursday, February 6, 2020
Ed Ruscha's God Knows Where Hits Contemporary Sale at Phillips
Ed Ruscha b. 1937 God Knows Where signed and dated 'Ed Ruscha 2014' on the reverse acrylic on canvas 121.9 x 121.9 cm (47 7/8 x 47 7/8 in.) Painted in 2014. Estimate £2,500,000 - 3,500,000
---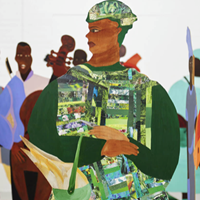 Article date: Thursday, February 6, 2020
Lubaina Himid: Naming the Money in Bourdeaux
Winner of the Turner Prize 2017, Lubaina Himid is taking over CAPC's large nave space with her iconic installation "Naming the Money", which extends the experience of slavery to all "migrants" and calls to mind the initial purpose of the building that houses the CAPC, a former warehouse for colonial goods.
---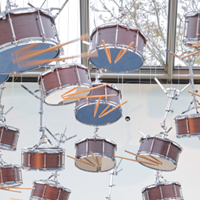 Article date: Thursday, February 6, 2020
The Last Resort by Anri Sala in Luxembourg
The Last Resort was first presented at the Observatory Hill Park bandstand overlooking Sydney Harbour. The work reinterprets Mozart's Clarinet Concerto, written in 1791, three years after the First Fleet landed in Australia.
---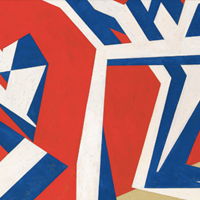 Article date: Wednesday, February 5, 2020
Young Bomberg and the Old Masters at the National Gallery, London
Marking just over a century since David Bomberg's (1890–1957) first solo show at the onset of war in 1914, in another first, this exhibition displays some of his earliest paintings alongside the works that inspired him.
---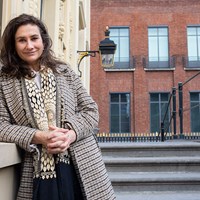 Article date: Tuesday, February 4, 2020
Martine Gosselin Appointed as a New Director of the Mauritshuis
The Supervisory Board of the Mauritshuis announced that Martine Gosselink has been appointed as General Director of the Mauritshuis. From 1 April, Gosselink will succeed former General Director Emilie Gordenker, who as of 1 February exchanged the Mauritshuis for the Van Gogh Museum in Amsterdam.
---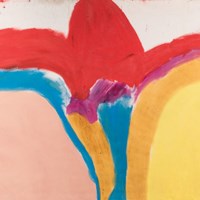 Article date: Tuesday, February 4, 2020
Explore the Tropical Landscape of Guatemala through Vivian Suter's Paintings
Navigate your way through the maze of colourful hanging paintings, which form Vivian Suter's (b. 1949) large-scale installation Nisyros (Vivian's Bed) 2016-17. Suter's work is inspired by the tropical landscape of Panajachel in Guatemala, where she lives and works. The environment plays an important role in the making and development of her work.
---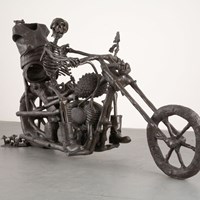 Article date: Monday, February 3, 2020
Death Cult at Torrance Art Museum
The obsession with Death has always been a fundamental pivot for much of art throughout history and across geographical boundaries. The awareness of our own mortality can be explored through this exhibition which focuses on the ubiquitous skull and its relationship to the very American Dream idea of the open road, via motorcycle iconography. A death wish or the instinctive aligning of danger and excitement in a world that many see as too bland and safe?
---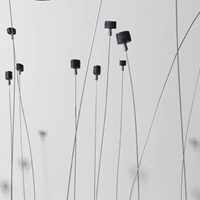 Article date: Sunday, February 2, 2020
The Greek Artist Takis at the MACBA, Barcelona
The Greek artist Takis (Panagiotis Vassilakis; 25.10.1925-9.08.2019) pioneered new art forms using magnetism, light and sound. Takis was born in Athens in 1925, where he died on August 9, 2019. Much of his artistic career and activity was focused in Paris, London and New York, between 1950 and 1970, and then he has been living in Athens. This exhibition is the first solo presentation of his work in Barcelona.