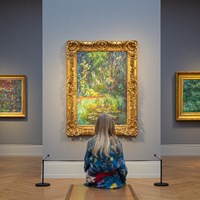 Article date: Friday, May 22, 2020
Museum Barberini Extended its Exhibition Monet: Places
After almost two months of its temporary closure, the Museum Barberini reopened its doors, extending the exhibition 'Monet: Places', thus enabling us to devote time and space to Monet's work.
---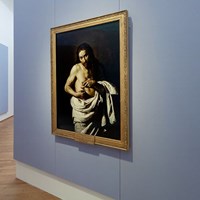 Article date: Thursday, May 21, 2020
Rijksmuseum Re-Opens on 1 June and Extends Caravaggio-Bernini Exhibition to 13 September
In response to the latest guidelines announced by the government of the Netherlands, the Rijksmuseum, the national museum of the Netherlands, will re-open to the public on 1 June. The much-celebrated temporary exhibition Caravaggio-Bernini. Baroque in Rome, originally scheduled to close on 7 June, will now be extended to 13 September 2020. It had received 85,000 visitors in the four weeks since the exhibition opened on 14 February.
---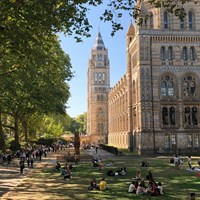 Article date: Thursday, May 21, 2020
UK to Launch Culture Renewal Taskforce According to Culture Secretary
The Culture Secretary of the UK has announced representatives from the arts, cultural and sporting worlds who will join a new taskforce aimed at helping getting the country's recreation and leisure sector up and running again.
---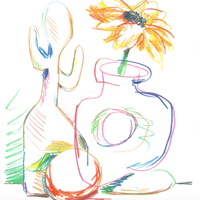 Article date: Wednesday, May 20, 2020
Future Generation Art Prize Extended its Application Procedure till June 3, 2020
Future Generation Art Prize extended its application procedure till June 3, 2020 to offer the opportunity to all artists throughout the world to take part in the 6th edition of the biannual global contemporary art prize. All artists from 18 to 35 from anywhere in the world, working in any medium are invited to apply.
---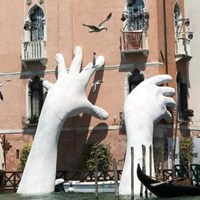 Article date: Tuesday, May 19, 2020
New Dates for the Biennale Architecture and the Biennale Art
La Biennale di Venezia announces that the 17th International Architecture Exhibition – How Will We Live Together? – curated by Hashim Sarkis, which was to take place in Venice from August 29th through November 29th 2020, has been postponed to 2021, to be held Saturday May 22nd to Sunday November 21st.
---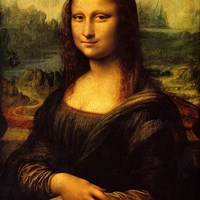 Article date: Tuesday, May 19, 2020
France is Suggested to Sell Mona Lisa 'for 50 billion Euro' to Cover Coronavirus Losses
France could make up for its financial losses amid the coronavirus pandemic by selling the Mona Lisa, a tech CEO has suggested. Stephane Distinguin, the founder of tech company Fabernovel, made the suggestion in a magazine interview, explaining that France should "sell the family jewellery" for at least €50 billion (£44.7 billion).
---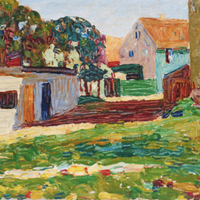 Article date: Sunday, May 17, 2020
Kandinsky's White House at Christie's
Wassily Kandinsky (1866-1944) Schwabing—Das weisse haus signed 'Kandinsky' (lower right); signed again, numbered and inscribed 'Kandinsky N37 München/Schwabing' (on the reverse) oil on canvasboard 91⁄4 x 123⁄4 in. (23.5 x 32.5 cm.)
---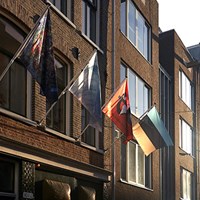 Article date: Saturday, May 16, 2020
Artists Flags at De Pont Museum
De Pont will be the first Dutch museum to show, throughout the entire summer, a series of flags from the project Four Flags, initiated by the two Amsterdam curators Julia Mullié and Nick Terra. Every week they will introduce a new flag and thereby allow a total of thirty artists, invited by them, to reflect on the lockdown period and on the social, artistic and political impact of the current Covid-19 crisis.
---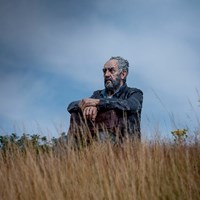 Article date: Friday, May 15, 2020
Sean Henry: Seated Figure in Yorkshire Sculpture Park
Sean Henry often portrays contemporary-looking, casual figures in distracted or thoughtful poses. He believes that "all sculpture is inherently theatrical" and has remarked upon watching a play and being struck by the "pure sculpture" of the scene.
---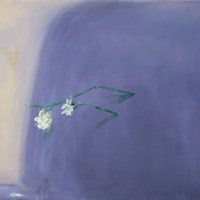 Article date: Thursday, May 14, 2020
Interview with Micha Patiniott
'I like to tilt the image by adding what is for just a second an association to the subject. Through simple manipulations, the subjects are given a charge that makes them into something else; they suggest multiple meanings, or even a way of looking at reality'.