Articles
(101)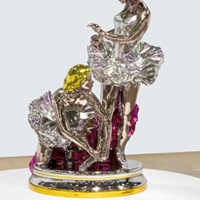 Article date: Friday, June 2, 2017
"It is saddening … that there is some interest in her work, but only in connection with the scandal" - Maxim Lozovoy
Recently, the saying "There is nothing new under the sun" has acquired unexpected relevance in contemporary art. The scandal associated with the sculpture "Seated ballerina" by Jeff Koons caused unprecedented resonance among both fierce opponents and devoted fans of the work of the famous American artist. The statue was erected near the Rockefeller Center in New York and was exposed as being a close copy of the porcelain figurine of "Ballerina Lenochka" by the Ukrainian porcelain sculptor Oksana Zhnikrup (1931-1993). Artdependence Magazine met with the grandson of Oksana Zhnikrup, Maxim Lozovoy, who told us about his grandmother, what she was like according to family stories, about her fate and creative activity, about the sensation around Koons' statue, and his own views on what's the scandal.
---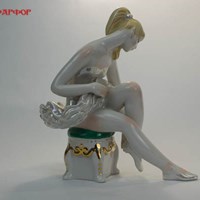 Article date: Thursday, May 25, 2017
Koons' representative admits copying Zhnikrup's statue under license
Yesterday late at night Artdependence received the following response from Lauran Rothstein from Jeff Koons LLC: «We are aware of Oksana Zhnikrup's work and have a license to use it for Mr. Koons's work».
---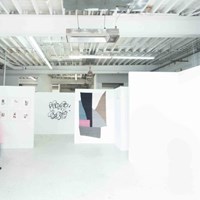 Article date: Sunday, May 21, 2017
"An artist has a tendency to resolve aesthetic issues in very similar and predictable ways." An interview with Mike Berg
Born in Portland, Oregon, artist Mike Berg has been interested in abstraction since the early days of his career. Feeling connected to countries such as Turkey, Uzbekistan and Armenia, Berg created his own form of artistic expression through geometrical abstractions created on tapestry.
---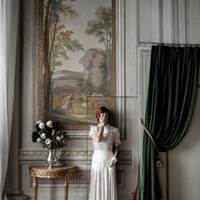 Article date: Tuesday, April 11, 2017
"I always work alone..." - an interview with Anja Niemi
Best known for her mysterious and delicate stories, Norwegian artist Anja Niemi expresses herself through the medium she finds most comprehensive – photography. Her latest project, titled "The Woman Who Never Existed", was inspired by the words of the pioneering Italian actress Eleonora Duse. Eleonora worked in theatre, travelling the world's stages alongside Sarah Bernhardt in the early 20th century. Unlike other actresses of the time who seemed to be constantly striving for publicity, she was private and introverted by nature.
---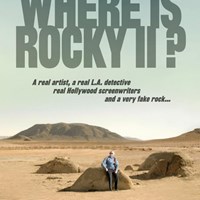 Article date: Thursday, March 30, 2017
"The thing is real. Ed Ruscha did create a mysterious art piece…" - Gregoire Gensollen on 'Where is Rocky II?'
Gregoire Gensollen has a host of major Hollywood titles under his belt, but his latest film production, 'Where is Rocky II?' (2016) takes him in a new direction. A documentary, a comedy and a mystery, all rolled in to one, the film documents the 10-year hunt for a mysterious 'fake rock' - a piece of art created by American artist Ed Ruscha in 1979 and deposited in an unknown location somewhere in the vast Californian desert.
---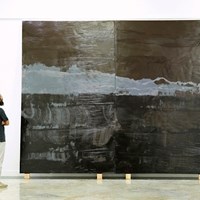 Article date: Friday, March 24, 2017
"Art is created by the free human being and not the artist" - an interview with José Yaque
The work of José Yaque is life affirming. Standing in front of his huge canvas paintings we glimpse a vision of that infinite freedom, so rare and so precious, that allows an artist to create their work with an open heart and soul. Whatever José Yaque creates, the influence of nature always permeates his work. It manifests in a variety of forms, but there is a recurring theme around the interpretation of natural resources and phenomena. With artful mastery he manages to depict rocks, soil, water, seamlessly combining abstraction and figurative forms.
---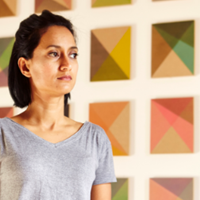 Article date: Monday, February 27, 2017
Rana Begum to receive Abraaj Group Art Prize at Art Dubai 2017
The Abraaj Group, working as a strategic parter with Art Dubai 2017, is a leading private equity investor, created for operating in the growth markets of Africa, Asia, Latin America, the Middle East, and Turkey and supporting art and innovation, entrepreneurship and the next generation.
---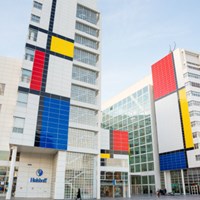 Article date: Monday, February 6, 2017
'Mondrianising' The Hague
Over the next few weeks a number of prominent buildings and locations in The Hague will undergo a Mondrian metamorphosis. This is the start of city's celebration of the theme year 'Mondrian to Dutch Design'.
---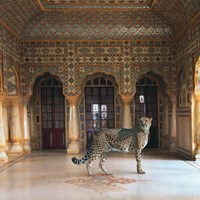 Article date: Saturday, February 4, 2017
Photography at India Art Fair 2017
This year Tasveer is proud to announce its participation at the 9th edition of the India Art Fair in New Delhi from 3rd to 5th February 2017, where the gallery will showcase the works of Waswo X. Waswo, Serena Chopra and Rohit Chawla. Also part of the exhibit will be a selection of photographs by Karen Knorr and for the first time in India–Bas Meeuws.
---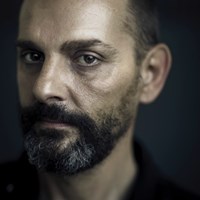 Article date: Monday, January 23, 2017
"The result - is just a top of the iceberg and the rest is a constant monologue you have with yourself" - Ugo Rondinone
Ugo Rondinone is a Swiss-born artist now living in New York. Working in a variety of genres, Rondinone is inspired by the inexhaustible energy of nature. In his work one finds fairy forests, installations with fabulous white trees, figures of birds covered with fingerprints, and giant stone totems – part of the last series in his oeuvre. Ugo Rondinone's latest commission, "Miami Mountain" was created for The Bass, Miami Beach's contemporary art museum, which unveiled the installation in November last year. This work has become an indispensable must see in Miami, and a permanent feature on both tourists' and residents' selfies. In this interview, Ugo Rondinone talks with Artdependence Magazine about the start of his career, his fears and achievements, and his attitude to contemporary art and social media.