Articles
(101)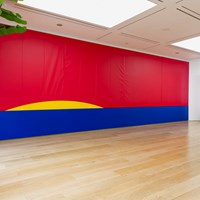 Article date: Friday, July 22, 2016
"Driving Off into the Sunset" - 10 Questions to Grear Patterson
NYC-based artist Grear Patterson (b. 1988, USA) uses mixed media to create ideal locations, inspired by the 1993 film "True Romance". For his running solo show in London's Marlborough Contemporary, Patterson presents large-scale sunsets, recreating the film though visual and audio means. For an entire month, the gallery space was transformed into a dream with extreme colours in simplified forms. Patterson is playing with viewer's nostalgia, reflecting on the themes of childhood memories and imaginary worlds, inviting us to consider how far away a parallel reality may be.
---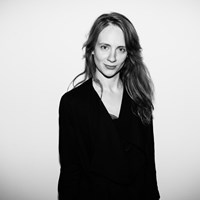 Article date: Tuesday, June 21, 2016
«My biggest dream is to find new artists' names» - Ekaterina Kibovskaya, Moscow International Biennale for Young Art
The theme of the upcoming Moscow International Biennale for Young Art, which is taking place from July 1 to August 10, 2016 at Trekhgornaya Manufactory, one of Moscow's oldest factories and, at the same time, a fledgling exhibition space that hosts large cultural projects, is "Deep Inside."
---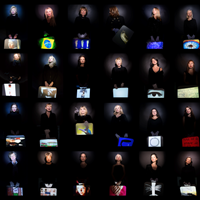 Article date: Saturday, May 14, 2016
"For me, art is an immersion" – an interview with Clara Feder, founder of the "Dreamchain" project
"What is my place in the world? What have I accomplished so far, and how can I improve things around me?" All of us, from time to time, ask ourselves such questions. Clara Feder, a transmedia artist with a focus on photography and participatory projects, decided to turn these questions into the focus of one of her research projects: "Dreamchain". The concept of "Dreamchain" is to invite women from the art world to answer the most present and pressing question of all times: "How can we build a better world?"
---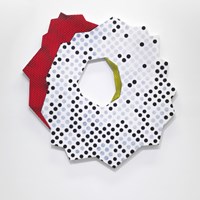 Article date: Monday, May 2, 2016
"I am Still Alive and I am changing all the time" John Tremblay on his new Solo Exhibition in Paris
From the 21st of April until the 14th of May, Galerie Triple V is hosting it's first solo exhibition in their new space on 5 Rue Du Mail, showcasing the work of American Artist John Tremblay, who lives in Brooklyn, New York and makes abstract art. Playing with forms, agglomerations of shapes, colors and optical perceptions in his earlier works John is now applying an assortment of materials, such as found metal, to a much cleaner minimalistic effect.
---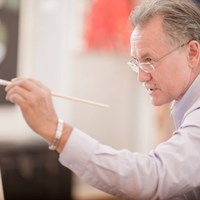 Article date: Sunday, April 3, 2016
"On the whole the quality of the museum's collection insulates us from a political controversy"
The Kyiv National Museum of Russian Art has come a long and interesting way of formation and self-determination since its opening in 1922 as Kyiv Art Gallery and continues to delight visitors with the collection's masterpieces upto present time. The museum carries out its main purpose - the preservation, multiplication, and exposure of the Slavic cultural heritage. Iurii Vakulenko, general director of the Kyiv National Museum of Russian Art, heading it since 2004, talks with Artdependence Magazine about building the collection, the difficulties the museum has been facing over the years, future plans, information technologies and personal preferences in the collection.
---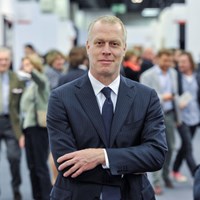 Article date: Monday, March 28, 2016
"The new generation of artists is addressing issues of sincerity" – an interview with Daniel Hug, Director of Art Cologne
April 14, 2016 sees the official opening of the 50th edition of Art Cologne, the world's oldest fair for contemporary and modern art. In 1967, 'Kölner Kunstmarkt' (the initial name of the fair) became the first fair for the primary art market. Around 20 galleries exhibited at that time. Today, Art Cologne proudly hosts 200 galleries from all over the world. Since 2008, Art Cologne has been under the direction of Daniel Hug.
---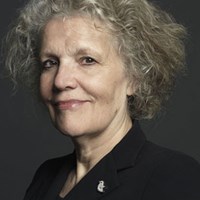 Article date: Tuesday, March 15, 2016
Interview with Els Barents, curator for the Belgium & Holland section at the inaugural Dubai Photo Exhibition
One of today's most outspoken events in proclaiming international contemporary photography as an art medium is the inaugural Dubai Photo Exhibition (16-19 March) organized under the patronage of HIPA (The Hamdan Bin Mohammed Bin Rashid Al Maktoum International Photography Award) and the Crown Prince of Dubai. This interesting and unique event makes it possible to see and compare contemporary photography from different countries selected by invited curators from these countries, those who are considered to have the most acute and impartial view on their local art scene.
---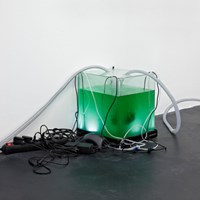 Article date: Monday, February 29, 2016
"It became clear right from the beginning that one way to make the Collection stronger was to engage with artists directly"
Not many family art collections in the world can boast such a committed and complex approach to building its collection of contemporary art as the Zabludowicz family can. Since the 1990s Poju and Anita Zabludowicz have been accumulating their broad and extensive collection of artworks, which now counts over 3,000 pieces. In addition to digging for some details on the Collection's upcoming exhibition Emotional Supply Chains, Artdependence Magazine spoke with Director Elizabeth Neilson and curator Paul Luckraft about the history of the family's collection, its development over the years, their work with young artists, and their various programs.
---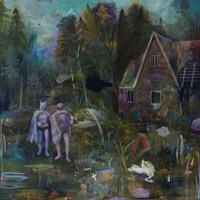 Article date: Monday, January 18, 2016
"I don't want anybody to understand anything. Also, there is no correct interpretation" – an interview with Philip Mueller
Somewhere between fantasy and reality, superpowers and fragility, you can locate the paintings of Philip Mueller (Austria, 1988). As his solo exhibition "Dreams in Blue. The Year Philip Mueller didn't Wake Up" is about to open at Carbon 12 Gallery, the young artist shares the following within this interview: "[In this series] you can see everything I experienced during the last year. It was wild and beautiful."
---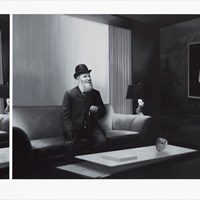 Article date: Friday, December 4, 2015
"I began to access corners of my imagination that were previously lying dormant" – an interview with Andrew Sendor
Andrew Sendor (1977, U.S.A.) is the type of artist who revels in the use of different and differing media, mixing the visual effects in such a way that the viewer must decipher not only the subject of the work, but also the technique. All of Sendor's works give the impression that they have been taken out of context, appearing as the imprint of a moment from the artist's narrative. It is up to the viewer to then build up the story around these presented moments.