Articles
(101)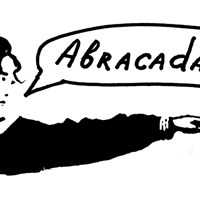 Article date: Friday, September 22, 2017
The 6th Moscow International Biennale for Young Art announces open call!
The 6th Moscow International Biennale for Young Art will take place in Moscow from June 8, 2018. The curator of the main project is Lucrezia Calabrò Visconti, a young independent curator from Italy. The theme proposed for the 2018 biennial is "Abracadabra."
---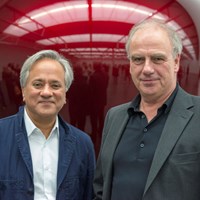 Article date: Friday, September 15, 2017
"I have learnt that it is essential to always keep an open mind and never become dogmatic," Hendrik Driessen, De Pont
This September, Museum De Pont in Tilburg, Holland, will celebrate its 25th anniversary. The museum first opened its doors in 1992 thanks to the generous support of Dutch businessman and attorney J.H. De Pont (1915-1987). The founder had decided that part of his estate was to be used to stimulate contemporary art, but left it up to the board of the new foundation to determine how and where the museum would be opened. "When I began as the museum's first director in early 1989, all sorts of directions could still be taken – and there was something to say for each of them – but the question was: which direction would be ours?"
---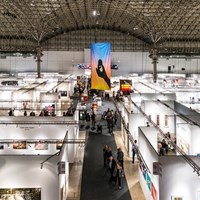 Article date: Thursday, September 14, 2017
EXPO ART WEEK is in full swing with EXPO CHICAGO fair as its centerpiece
The International Exposition of Modern & Contemporary Art, announces the return of EXPO ART WEEK, running Sept. 11 – 17, 2017, with EXPO CHICAGO as its centerpiece (Sept. 13 – 17). During EXPO ART WEEK the city's most prestigious cultural institutions will highlight their unique programming and special events including museum exhibitions, gallery openings, artist talks, public art projects, open studios and outdoor installations, offering after hours for fair visitors.
---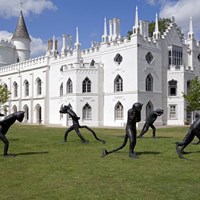 Article date: Thursday, September 7, 2017
"It's all about making the work, not the career." An interview with Laura Ford, the lead artist of HOUSE Biennial
This year, the first edition of HOUSE Biennial: Brighton & Hove's new contemporary visual arts festival (30 September-5 November, 2017), announces Laura Ford as their lead artist. Laura Ford is an established British artist who works across a range of media from sculpture and painting to drawing, ceramics and modelling. For HOUSE Biennial, Ford is producing a new commission in the form of a series of new works for presentation at the Brighton Museum & Art Gallery. Her large-scale sculptural works will be made for one of the main exhibition spaces, while smaller works will be placed amongst the Museum's collection and at associated HOUSE Biennial 2017 venues.
---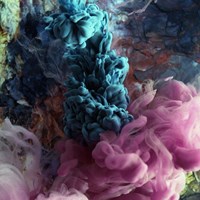 Article date: Monday, August 28, 2017
Cosmoscow announces exhibitors for its 5th edition
This year Cosmoscow welcomes a record number of galleries (54) from Belgium, Estonia, France, Germany, Georgia, Italy, Norway, Poland, Russia, Switzerland, the United Kingdom, and the United States of America, which will exhibit works by more than 150 artists.
---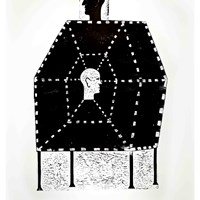 Article date: Sunday, August 13, 2017
10 Questions: Declan Jenkins
This autumn British contemporary artist Declan Jenkins is going to show his first solo exhibition, I sing of armoires…, taking place from 6 – 29 September 2017 at Sims Reed Gallery, London. Jenkins, known primarily for his woodcut prints and performative poems, will showcase an exciting new series of a dozen monumental hand-coloured woodcuts.
---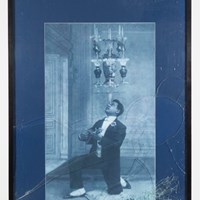 Article date: Friday, August 11, 2017
EXPO CHICAGO announces participating galleries and off-site exhibition in France
EXPO CHICAGO, The International Exposition of Contemporary & Modern Art, has announced the premier list of exhibitors for its sixth annual edition, September 13–17, 2017 at Navy Pier's Festival Hall (600 E. Grand Ave). Marking its most global edition to date, EXPO CHICAGO welcomes 135 leading galleries representing 25 countries and 58 cities from around the world. EXPO CHICAGO has also unveiled its collaboration with the Palais de Tokyo in Paris, the Institut français and The DuSable Museum of African American History, in partnership with Cultural Services of the French Embassy in the United States. The large-scale off-site exhibition will feature 13 artists who created work for the first U.S. satellite exhibition of Palais de Tokyo.
---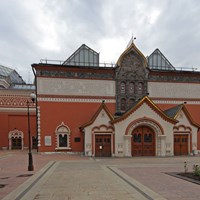 Article date: Thursday, August 10, 2017
State Tretyakov Gallery will become Cosmoscow's 2017 museum partner
The 5th edition of Cosmoscow international contemporary art fair will take place within Moscow's Gostiny Dvor on 8–10 September 2017, supported by strategic partner Credit Suisse and jewelry partner Messika. The State Tretyakov Gallery will be Cosmoscow's Museum Partner for 2017.
---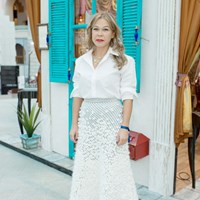 Article date: Sunday, July 23, 2017
It's a privilege to talk directly with an artist - an interview with Margarita Pushkina, Cosmoscow's Founding Director
This past September, Russia's contemporary art fair – Cosmoscow - took place for the fourth time in the country's capital. Although the latest edition hosted a modest number of participating galleries (thirty-eight), Cosmoscow is an art fair that can no longer be overlooked. .. In this interview, we talk to Cosmoscow's Founding Director Margarita Pushkina about the fair's current conditions, and her personal preferences in art.
---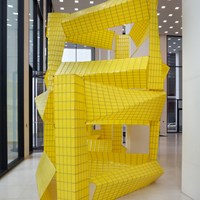 Article date: Wednesday, June 21, 2017
"These works productively question and challenge the theoretical categorization of sculpture..." – Mario Kramer, MMK
Minimalism is about to have one it's biggest revivals to date. The Frankfurt Museum of Modern Art (MMK) is presenting a major exhibition of minimalist art from the 60s and 70s. Featuring the work of more than 50 international artists, the show is the first of its kind and features the recreation of two historical installations, both originally seen at the Heiner Friedrich gallery in Munich, 1968. Artdependence caught up with Mario Kramer who is curating the show.