Articles
(101)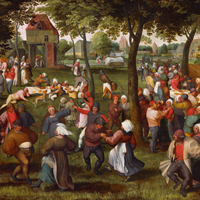 Article date: Wednesday, January 11, 2017
"For us, contemporary art is in no way a competition" - an interview with Laura De Jonckheere
De Jonckheere gallery has acquired its fame thanks to its specialization in Flemish art from the16th and 17th centuries. The gallery has consistently presented a great collection of works by Old Masters, and its professional examination of the authenticity of old paintings. What do they think about contemporary art, and how do they plan to celebrates the 40th anniversary of their first opening? Laura De Jonckheere, daughter of co-founder Georges De Jonckheere, answers these questions and more in this interview with Artdependence Magazine.
---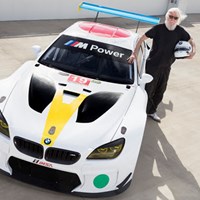 Article date: Friday, December 9, 2016
Baldessari designs 19th vehicle for BMW Art Car Collection
The BMW Art Car collection has recently added a new entry – this time, the designer is none other than the great American master of conceptual art, John Baldessari. Since 1975, a total of 17 international artists have been asked to create BMW Art Cars, utilizing as their 'base' one of BMW's contemporary automobiles.
---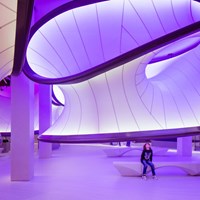 Article date: Wednesday, December 7, 2016
Science Museum opens a new mathematics gallery, designed by Zaha Hadid Architects
On 8 December 2016 the Science Museum will open an inspirational new mathematics gallery, designed by Zaha Hadid Architects.
---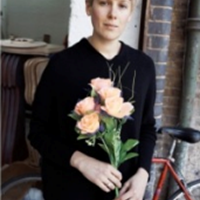 Article date: Tuesday, December 6, 2016
Helen Marten wins Turner Prize 2016
One of the best known prizes for the visual arts in the world, the Turner Prize 2016 was awarded to Helen Marten as announced at Tate Britain yesterday. The £25,000 prize was presented by author Ben Okri during a live broadcast on the BBC, the broadcast partner for the prize.
---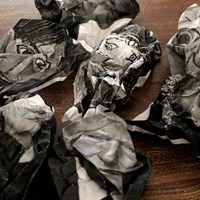 Article date: Sunday, November 6, 2016
"Gathering of the Famous" by Anita Yan Wong
There have always been strong undeniable connections between politics and art, especially in those moments in history when politics becomes the center of public interests. By being extremely sensitive to all kinds of changes, artists transform the anxiety and tension in society into poignant and meditative art works. Prof. Anita Yan Wong (international artist, educator and thinker), answers our 10 question interview with reflections on her artistic drive, and an artistic life well-lived.
---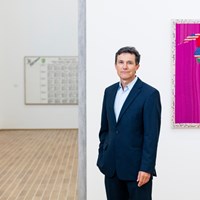 Article date: Thursday, October 27, 2016
"I believe all of these shows will be intelligent and ambitious..." An interview with Josef Helfenstein
At the Kunstmuseum Basel, 2016 will be remembered as a year of great changes. A museum with a world-famous collection covering over seven centuries, the Kunstmuseum expanded its space earlier this year with a new construction across the street from the main building. The new space, which opened in April, was designed by Christ & Gantenbein. Another change for the museum involved the appointment of Josef Helfenstein (b. 1957) as the new director. Josef Helfenstein, who has considerable experience in the management of museums in Europe and the United States, assumed the post this past September. In this interview, Mr. Helfenstein shares his approach to his position and some of what's in store for the Kunstmuseum Basel.
---
Article date: Thursday, October 6, 2016
"Intimacy, fantasy and shame" with Olivia Arthur and Bharat Sikka at the Brighton Photo Biennial
Brighton Photo Biennial, the UK's leading curated photography festival, runs throughout the month of October in Brighton and Hove, England. Existing since 2003, Brighton Photo Biennial has always been on the verge of critical issues and disturbing themes. For its seventh edition, the Biennial has selected Identity and Self-Representation as two main topics, uniting them under the title "Beyond the Bias – Reshaping Image". This year, Olivia Arthur (UK) and Bharat Sikka (India) collaborated for the first time to explore the issues of intimacy, fantasy and shame when covering the LGBTQ+ community in their native countries.
---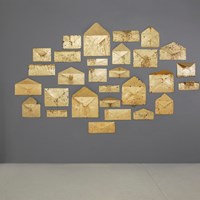 Article date: Wednesday, September 28, 2016
"Internalizing rejection can be detrimental to your mind, body, and work" – an interview with Arlene Rush
When it comes to rejection, there are two ways of dealing with it: one way is to continue looking for validation by changing yourself according to some desirable model; the other way requires digging deeper in search for oneself regardless of a supposed ideal. In her work, Arlene Rush draws from her personal experiences, offering the viewer her own approach to self-preservation in the face of rejection. How one can start believing in oneself and keep moving forward, regardless of non-recognition and misperception? In this interview, Arlene Rush talks to Artdependence Magazine about overcoming the negative.
---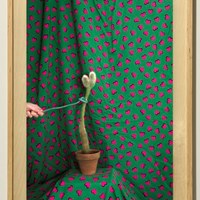 Article date: Tuesday, September 6, 2016
Catching up with Cosmoscow
In just a matter of days, Cosmoscow art fair will take off once again in the Russian capital. Artdependence Magazine had a chance to ask several of the fair's participants to share their expectations for the upcoming event, and to offer readers a sneak peek preview of what's to come. Four gallerists talked with us about their local art scenes, the current trends they observe in contemporary art, and how they survive and succeed in the current art market.
---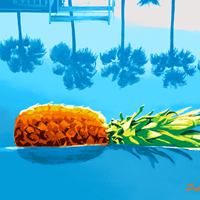 Article date: Thursday, September 1, 2016
Cosmoscow is carving its own place within the international arts calendar
This year, the fourth edition of Cosmoscow is taking place from the 9th to the 11th of September in Moscow's Gostiny Dvor. Russia's only international arts fair counts with the participation of 40 national and foreign galleries, showing carefully selected work by more than 100 contemporary artists.