Articles
(101)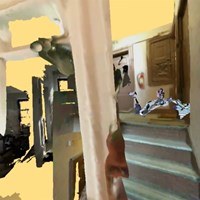 Article date: Wednesday, March 14, 2018
Introduction of VR at The Zabludowicz Collection - An Interview with Maitreyi Maheshwari
Known for its innovative approach and for championing new movements in art (as well as being very supportive of young talent) The Zabludowicz Collection in London is set to present Virtual Reality (VR) works in a dedicated environment named 360: Virtual Reality Room, which will be open throughout 2018.
---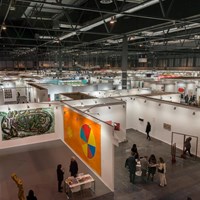 Article date: Monday, February 19, 2018
"The Future" of Art Will Be Shown at ARCOmadrid - An Interview with the Fair's Director Carlos Urroz
February 21st-25th, Madrid will become the focus of attention for collectors, galleries, art professional and art lovers from all over the world as it opens its doors to the 37th edition of ARCOmadrid. ArtDependence had a chance to talk to the fair's director, Carlos Urroz, about the upcoming edition of ARCOmadrid.
---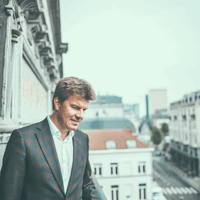 Article date: Monday, January 29, 2018
Interview with Flemish Minister of Culture Sven Gatz
"What we want to implement is a centralization of the collections, using warehouses to safeguard and maintain our collections, so we know at all times where the artworks are at any given time." Sven Gatz, Flemish Minister of Culture
---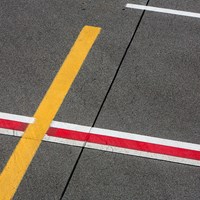 Article date: Wednesday, January 24, 2018
Abstraction in Photography: An Elusive Unattainable Absolute. An Interview with Ukrainian Photographer Mikhail Palinchak
Mikhail Palinchak (born 1985 in Uzhgorod, Ukraine) is well-known street, reportage and documentary photographer residing and working in Kiev. Palinchak has created work in a wide range of different regions across the Ukraine, narrating a modern history of his country through personal observations.
---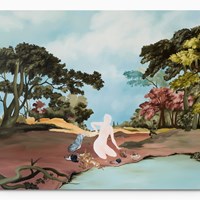 Article date: Wednesday, January 17, 2018
"My Two Passions Were Painting, And Working With Wild Animals." ArtDependence Talks to Sanam Khatibi
Born in Iran and now based in Brussels, Sanam Khatibi embraces a broad range of artistic techniques, from sculpture and embroidery to painting and pencil drawing. Dealing with animal instincts and primal nature, her work contains echoes of Renaissance paintings and contemporary themes of power, gender and dominance.
---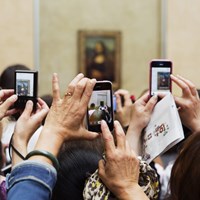 Article date: Thursday, January 11, 2018
"I Shoot All Classes and I Am Fascinated by Everyone in Their Environment. I Am Very Democratic." An Interview with Martin Parr
Martin Parr is one of the most recognizable documentary photographers of our time. His work can be accurately determined by the richness and brightness of colors and the "distant eye" angle, which has the power to make you laugh and cry, all at the same time.
---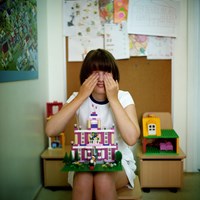 Article date: Friday, October 27, 2017
Winners of Photo Kyiv 2017 Contest: an interview with Yana Shcherbakova and Oleksandr Navrotskyi
The first edition of Photo Kyiv, International Art Fair, dedicated exclusively to photography, will take place 2-5 November 2017 in Kyiv, Ukraine. Among its activities was a Contest for Young Photographers in two nominations: art and documentary photography. Two winners were selected – Yana Shcherbakova in documentary photography and Oleksandr Navrotskyi in art photography. Artdependence Magazine cought up with the winners to find out more about what drives them.
---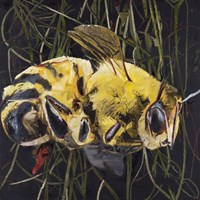 Article date: Friday, October 20, 2017
Winner of the Masters Salon Painting 2017 announced!
For the fourth time KoMASK (a non-profit organisation) is organising an international painting contest, in accordance with the tradition of the "Salons" organized since 1840. The award is aimed at graduating students in the discipline of painting, but also at supporting institutions in order to offer students better future perspectives. Yesterday the jury of KoMASK announced the winners.
---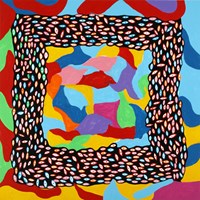 Article date: Tuesday, October 3, 2017
Yayoi Kusama opens her own museum in Tokyo
Yayoi Kusama opens her own museum in Tokyo with the inaugural exhibition 'Creation is a Solitary Pursuit, Love is What Brings You Closer to Art'.
---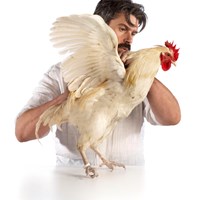 Article date: Monday, October 2, 2017
"Art means total freedom, no algorithms but my own" - an interview with Koen Vanmechelen
Koen Vanmechelen is a contemporary Belgian conceptual artist who is best known for his work 'Cosmopolitan Chicken Project', which explored the themes of bio-cultural diversity through the study of a chicken and its genetic ancestor, the red junglefowl. Science and technology play an important role in his art and many critics have explored this relationship. Koen Vanmechelen's thinking seems to depart from the realms of art, which sets him free to explore his subjects from new and original viewpoints. The Cosmopolitan Chicken Project was a worldwide breeding program, allowing Vanmechelen to study the human-bred creatures, diversity issues and the ethics of his crossbreeding activity.