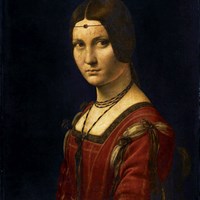 Article date: Wednesday, June 26, 2019
The Musée du Louvre is Holding a Major Retrospective of Leonardo Da Vinci's Career
To commemorate the 500-year anniversary of the death of Leonardo da Vinci in France, the Musée du Louvre is designing and holding a major retrospective of the painter's career. The exhibition aims to illustrate how Leonardo placed utmost importance on painting, and how his investigation of the world, which he referred to as "the science of painting", was the instrument of an art through which he sought to bring life to his paintings.
---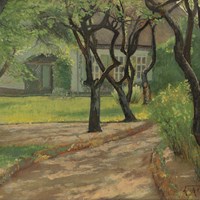 Article date: Tuesday, June 25, 2019
Hauritz Andersen's Path Leads European Art Sale at Christie's
Henry Wivel praised L.A. Ring as "the painter of roads par excellence within Danish art" (H Wivel, L.A. Ring, Copenhagen, 1997, p.50). Roads were a recurring motif in Ring's oeuvre, and in the present work the dappled path which occupies the entire width of the lower picture plane leads into the foreground of the sunlit house.
---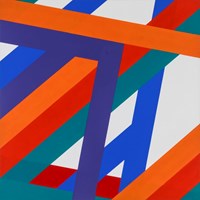 Article date: Tuesday, June 25, 2019
Tate Modern to Stage First UK Survey of Dóra Maurer
From 5 August 2019 to 5 July 2020, Tate Modern will showcase the pioneering and playful work of Dóra Maurer (b.1937, Budapest) in a year long, free exhibition. This will be the first UK survey to celebrate Maurer's five-decade career, bringing together 35 works from her conceptual photographic series and experimental films to her colourful graphic works and striking geometric paintings. It will open alongside a selection of new free displays across Tate Modern, including Sol LeWitt, David Goldblatt and Franciszka and Stefan Themerson.
---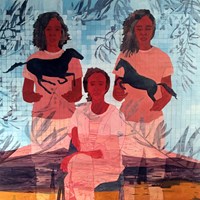 Article date: Monday, June 24, 2019
1-54 Contemporary African Art Fair Returns to London for its Seventh Edition at Somerset House, 3 – 6 October 2019
Bringing together 45 galleries from 19 countries, 1-54 will be presenting 16 galleries from Africa and over 140 artists of both emerging and established profile. 15 galleries will be welcomed to the London fair for the first time including, Catinca Tabacaru Gallery, Claire Oliver Gallery, espace d'art contemporain 14N 61W, Galerie Ernst Hilger, Galleria Anna Marra, Guns & Rain, The Hole, Kalashnikovv Gallery, Luce Gallery, Mindy Solomon Gallery, Nil Gallery, Sakhile & Me, SMITH, Tabari Art Space and Ubuntu Art Gallery.
---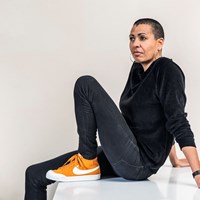 Article date: Monday, June 24, 2019
Helen Cammock, Turner Prize Nominee and Winner of the Max Mara Art Prize for Women, Premieres New Work at Whitechapel Gallery
Interweaving women's stories of loss and resilience with seventeenth century Baroque music by female composers, a new body of work from the seventh winner of the Max Mara Art Prize for Women Helen Cammock (b. 1970, UK) premieres at Whitechapel Gallery in June. Cammock presents a film, a triptych of vinyl cut prints and a screen-printed frieze exploring the idea of lament in women's lives across histories and geographies.
---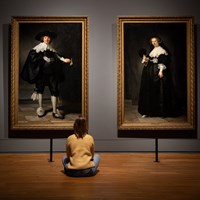 Article date: Sunday, June 23, 2019
Over 455,000 Visitors to Rijksmuseum's All the Rembrandts Exhibition
The final visitor tally for the 'All the Rembrandts' exhibition exceeded 455,000. The museum used a timeslot system to ensure everything ran smoothly, and visitors gave the exhibition an average 8.1 rating on a 10 point scale. The Whitsun holiday weekend was the last opportunity to see all 22 paintings, 60 drawings, and the 400 best prints by Rembrandt in the Rijksmuseum collection. The museum extended its opening times from 9:00 to 21:00 on both days.
---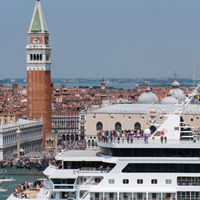 Article date: Saturday, June 22, 2019
Mayor of Venice asks Unesco to Place City on World Heritage Blacklist
The mayor of Venice has asked Unesco to include city on its world heritage site blacklist after Italy's transport minister failed to deliver a plan to avoid giant cruise ships entering central canals. The years-long controversy on big cruise ships being allowed to use busy canals and dock close to the city center has been reignited after a huge ship crashed into a tourist boat in the busy Giudecca canal in early June.
---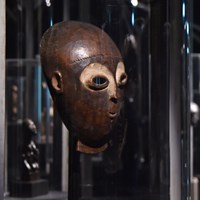 Article date: Friday, June 21, 2019
Theft of an African Mask Estimated at More than 300,000 Euros at Christie's
An African mask estimated at more than 300,000 euros was stolen Monday at Christie's in Paris by a single man who has quietly left the institution after seizing it, police sources said. The brigade of repression of the banditism (BRB) is seized of the investigation.
---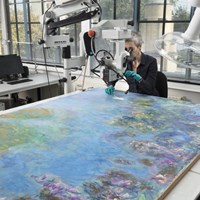 Article date: Friday, June 21, 2019
Gemeentemuseum Discovers Water Lilies under Monet's Wisteria
Conservator Ruth Hoppe got the surprise of her life when she looked at the x-ray of Wisteria. This masterpiece, one of three paintings by Claude Monet (1840-1926) in Gemeentemuseum Den Haag's collection, was removed from the museum for the first time several months ago and taken to the conservation studio. To investigate the damage to the canvas Hoppe had it x-rayed and had several other tests carried out on it.
---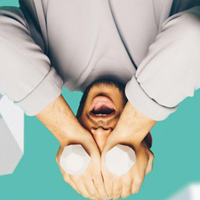 Article date: Thursday, June 20, 2019
VR Arles Festival 2019 Gives the Floor to the Best Virtual-Reality Directors and Artists
For its fourth edition, VR Arles Festival once again gives the floor to the best virtual-reality directors and artists, and invites the people of Arles to experience the panorama of possibilities opened up by this immersive media, with a large virtual-reality exhibition at the Saint-Césaire convent, workshops for children, a day of conferences, and a writing residency.