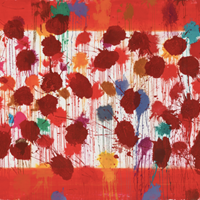 Article date: Friday, March 22, 2019
Feelings in Colour — Howard Hodgkin at Christie's
'There should be something that will connect with everyone,' says specialist James Baskerville of an online sale of more than 40 of Howard Hodgkin's later prints. They are offered from the estate of his long-term collaborator and printer Jack Shirreff
---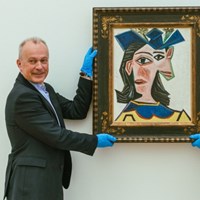 Article date: Thursday, March 21, 2019
Swiss Competition Gives Winner Picasso Painting for a Day
For most of us, the closest we will ever come to having a Picasso in our house is a print, a fridge magnet or perhaps a novelty mug. But a competition being run by Switzerland's Beyeler Foundation museum and Swiss telecommunications giant Swisscom is giving one Swiss household the chance to take possession of an original painting by the Spanish artist for day.
---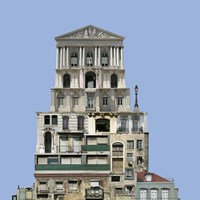 Article date: Wednesday, March 20, 2019
MAAT Opens International Group Show Fiction and Fabrication
From March 19 onwards, MAAT will host Fiction and Fabrication: Photography of Architecture after the Digital Turn, which gathers nearly 50 artists who build and manipulate images of architectural objects and spaces.
---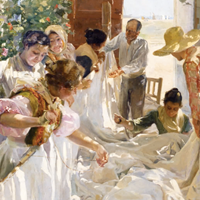 Article date: Tuesday, March 19, 2019
Sorolla: Spanish Master of Light at the National Gallery of London
The first UK exhibition of Spain's Impressionist, Sorolla, in over a century. Known as the 'master of light' for his iridescent canvases, this is a rare opportunity to see the most complete exhibition of Joaquín Sorolla y Bastida's (1863–1923) paintings outside Spain.
---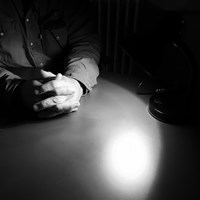 Article date: Tuesday, March 19, 2019
Galleria Raffaella Cortese Presents the Second Solo Show by Francesco Arena
Tre sequenze per voce sola [Three arrangements for a solo] - the second solo show by Francesco Arena, presented by Galleria Raffaella Cortese. As in 2015, the exhibition is articulated in the three gallery spaces, with the same ratio of one work for each room. Consistent with the artist's research interlacing historic memory, shared and private, Tre sequenze per voce sola, marks a new chapter in Arena's poetics.
---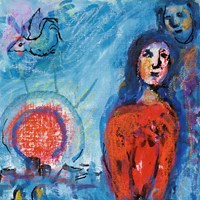 Article date: Monday, March 18, 2019
Marc Chagall's La Lecture at Sotheby's Impressionists
Marc Chagall 1887 - 1985 LA LECTURE stamped with the signature MArc chAgAll (lower centre) oil, pastel, tempera, ink and India ink on canvasboard 22,3 x 16,3 cm; 8 3/4 x 6 3/8 in. Executed circa 1978.
---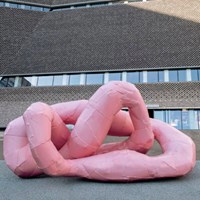 Article date: Sunday, March 17, 2019
Franz West at Tate Modern
Ironic, irreverent, yet profoundly philosophical, Franz West was a key figure of European art in the late 20th century. He brought a punk aesthetic into the pristine spaces of art galleries. His abstract sculptures, furniture, collages and large-scale works are direct, crude and unpretentious.
---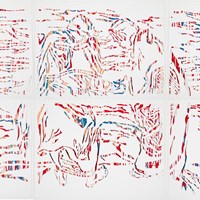 Article date: Saturday, March 16, 2019
Lightspace Exhibit: [living field]. litecut, Elvira Dayel at International Art Museum of America
Elvira Dayel is a multidisciplinary artist working in both traditional and new media including series of large scale - paper-cut abstractions, series of large drawings in soft pastel, digital renderings, and 3D printed sculptures. Born in Ukraine and now living in the United States, Dayel is influenced by the XX-th century Russian Avant Garde and Russian Constructivism. Dayel combines these influences and her work speaks with a unique XXI-st century voice.
---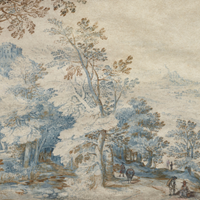 Article date: Saturday, March 16, 2019
Voyageurs dans une Forêt by Jean Brueghel L'Ancien at Sotheby's
One of the most popular landscapists of all times, Jan Brueghel the Elder produced a large number of paintings, drawings and print designs, responding to the demand of a wide and international public.
---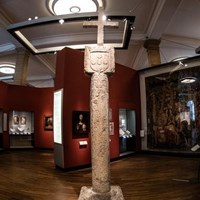 Article date: Friday, March 15, 2019
Colonial Heritage: Germany Aims to Improve Restitution Process
The country's culture ministers met to prepare a joint statement on how museums and institutions should deal with items acquired during the colonial era. A Cape Cross pillar is to be returned to Namibia.