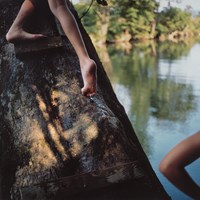 Article date: Wednesday, May 15, 2019
'A Thousand Crossings' by Sally Mann at Jeu de Paume, Paris
For more than forty years, Sally Mann (born 1951) has been taking hauntingly beautiful experimental photographs that explore the essential themes of existence: memory, desire, mortality, family, and nature's overwhelming indifference towards mankind. What gives unity to this vast corpus of portraits, still lifes, landscapes and miscellaneous studies is that it is the product of one place, the southern United States.
---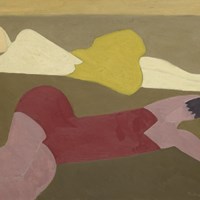 Article date: Wednesday, May 15, 2019
Two Figures on Beach by Milton Avery at American Art, Sotheby's
---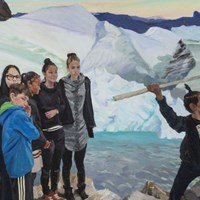 Article date: Tuesday, May 14, 2019
Louisiana (Copenhagen) Presents a New Series by Liu Xiaodong from an Expedition to Uummannaq, Greenland
Liu Xiaodong is one of China's pre-eminent contemporary artists. His masterly and often large-scale paintings depict scenes of modern life around the globe. Louisiana presents a new series by Liu from an expedition to Uummannaq, Greenland. The exhibition UUMMANNAQ, installed in the Louisiana Modern Art Museum's Column Gallery (Copenhagen), shows around 12 paintings, 18 ink drawings and a few entries from the artist's diary.
---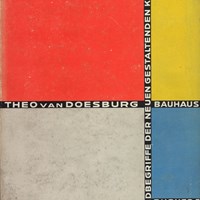 Article date: Tuesday, May 14, 2019
'Netherlands ⇄ Bauhaus – Pioneers of a new world' at Museum Boijmans Van Beuningen, Rotterdam
Before commencing its large-scale renovations, Museum Boijmans Van Beuningen pulls out all the stops with the exhibition 'netherlands ⇄ bauhaus – pioneers of a new world'. 2019 is the centenary of the founding of the Bauhaus, the revolutionary art and design school whose influence can still be felt today. Almost 800 objects – artworks, furniture, ceramics, textiles, photographs, typography and architectural drawings – provide a unique insight into the inspirational interactions between the Netherlands and the Bauhaus.
---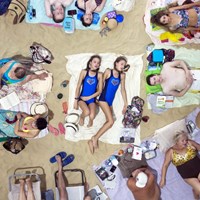 Article date: Monday, May 13, 2019
Venice Biennale's 2019 Golden Lions' Top Prize Goes to Lithuanian Pavilion
An opera performance "Sun & Sea (Marina)" — presented by the artists Lina Lapelyte, Vaiva Grainyte and Rugile Barzdziukaite — on an artificial beach, in which swimsuited performers break from sunbathing to sing warnings of ecological disaster, won Lithuania the top prize on Saturday at the Venice Art Biennale, the world's oldest and most high-profile international exhibition of contemporary art, beating 89 other national pavilions.
---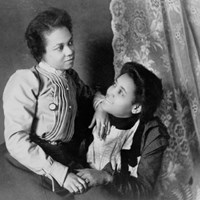 Article date: Monday, May 13, 2019
Portland Art Museum Unveils the Portrait of African American Life: Color Line
In an exhibit at the 1900 Paris Exposition, W.E.B. Du Bois presented a remarkable portrait of African American life. A selection of these photographs and data charts at the Museum invites visitors to critically engage with the visual dynamics of race.
---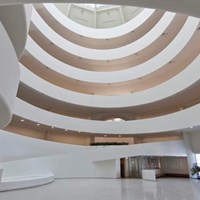 Article date: Saturday, May 11, 2019
Guggenheim Establishes Conservation Fellowship with Support from Trustee Vladimir Potanin
Announcement made in conjunction with discussion "Preserving the Future: Conserving Contemporary Art in the Digital Age" at the Peggy Guggenheim Collection in Venice, held on the occasion of the vernissage of the 2019 Venice Biennale, the Solomon R. Guggenheim Museum and F Trustee Vladimir Potanin.
---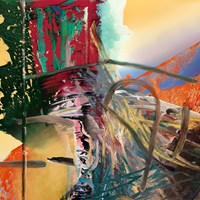 Article date: Saturday, May 11, 2019
Richter's 'Abstraktes Bilder' on Sale at Sotheby's Contemporary Art Day
"I want to end up with a picture that I haven't planned. This method of arbitrary choice, chance, inspiration and destruction may produce a specific type of picture, but it never produces a predetermined picture…I just want to get something more interesting out of it than those things I can think out for myself." Gerhard Richter
---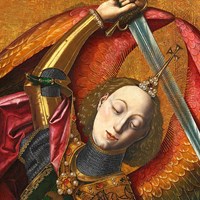 Article date: Friday, May 10, 2019
Bartolomé Bermejo: Master of the Spanish Renaissance at National Gallery
See the dazzling works of Spanish 15th-century genius, Bartolomé Bermejo. This exhibition brings together six of Bermejo's paintings that have never been seen outside of Spain, including the triptych of the 'Madonna of Montserrat' from the cathedral at Acqui Terme, Alessandria (Italy) and the 'Piedad Desplà' from Barcelona Cathedral.
---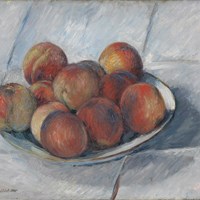 Article date: Friday, May 10, 2019
Three Acquisitions for the Van Gogh Museum Collection
The Van Gogh Museum has secured three new acquisitions for its collection: an Impressionist still life by Gustave Caillebotte, a landscape with a house by Gabriele Münter – the first painting by Münter to enter a Dutch museum – and a significant Vincent van Gogh letter, which he wrote to Albert Aurier in response to the art critic's comprehensive review praising his work.