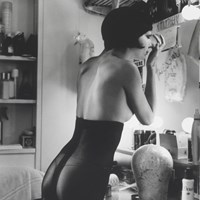 Article date: Sunday, October 7, 2018
Mary McCartney Gifts Major Photographic Series to the V&A for Display in New Photography Centre
V&A announced a gift of photographs by the artist Mary McCartney. Known for her intimate, observational photographs, McCartney has gifted 14 prints to the museum from her first ever solo show Off Pointe - A Photographic Study of the Royal Ballet After Hours. A selection of these prints will feature in the V&A Photography Centre's inaugural display, Collecting Photography: From Daguerreotype to Digital, which opens on 12 October 2018.
---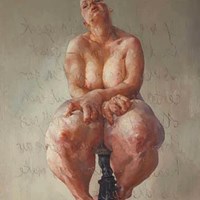 Article date: Saturday, October 6, 2018
New Auction Record Set For Living Female Artist Jenny Saville
One of the most important paintings by a British artist of the last thirty years, Propped – a superlative self-portrait that shatters canonised representations of female beauty – propelled a young Jenny Saville to renown. Yesterday night at Sotheby's in London, eight bidders vied for the the remarkable painting in a bidding battle lasting more than 10 minutes, propelling the price to £9.5 million / $12.4 million / €10.8 million (est. £3-4 million) - a new auction record for any artwork by a living female artist.
---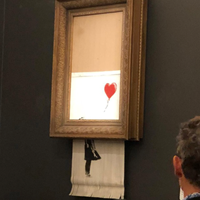 Article date: Saturday, October 6, 2018
Banksy Art Self-Destructs After Selling
In a moment that caught the art world by surprise, Banksy's Girl with Balloon self-destructed just as the final hammer signaled the end of an evening of auctions in London. The work sold for £1,042,000 ($1.4 million), tying the artist's record at auction previously achieved in 2008.
---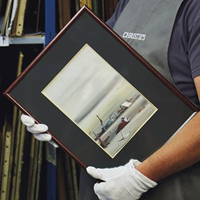 Article date: Saturday, October 6, 2018
Inspired by Jung - Tanguy's 'Untitled' on Chriestie's Paris Avant-Garde Auction
For his painting 'Untitled', Yves Tanguy took his cue from psychoanalyst Carl Jung, who encouraged his patients to use their dreams as a starting point for their work.
---
Article date: Friday, October 5, 2018
Exhibitions of Historic Works by Marilyn Stafford to Go on Show Across the UK This Autumn
Historic fashion photos from the swinging 60s and iconic portraits of Albert Einstein, Sir Richard Attenborough, Henri Cartier-Bresson, Indira Gandhi, Sir Roland Penrose, Twiggy, Joanna Lumley and Le Corbusier are included in the three retrospective exhibitions by American-born photographer Marilyn Stafford (b.1925) set to go on show this Autumn across the UK. Many of the works will be seen for the first time.
---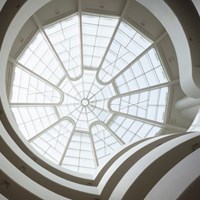 Article date: Friday, October 5, 2018
Solomon R. Guggenheim Foundation Restitutes Ernst Ludwig Kirchner's Artillerymen to Heirs of Alfred Flechtheim
The Solomon R. Guggenheim Foundation and the living heirs of the German Jewish art dealer Alfred Flechtheim (1878-1937) announced yesterday that they have reached an agreement for the restitution of a German Expressionist painting by Ernst Ludwig Kirchner titled Artillerymen (1915).
---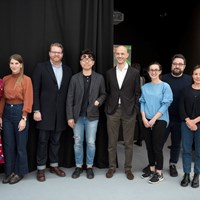 Article date: Friday, October 5, 2018
Wong Ping Wins the Inaugural Prize at Frieze to Realize a Solo Exhibition at Camden Arts Centre
Camden Arts Centre and Frieze Art Fair today announce Wong Ping as the recipient of the inaugural Camden Arts Centre Emerging Arts Prize at Frieze. Ping, who is represented by Edouard Malingue (Hong Kong), will realize a major exhibition at Camden Arts Centre within the next 18 months.
---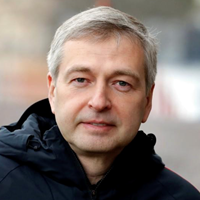 Article date: Thursday, October 4, 2018
Russian Tycoon Sues Sotheby's for $380 Million Over Art Deals
Dmitry Rybolovlev, a Russian billionaire and owner of Monaco soccer club, has sued Sotheby's for at least $380 million, alleging the auction house helped his former art adviser to defraud him.
---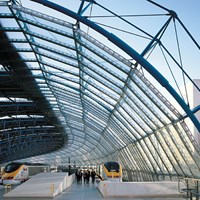 Article date: Thursday, October 4, 2018
Royal Gold Medal 2019 Recipients: Sir Nicholas Grimshaw
Sir Nicholas Grimshaw, renowned British architect known for his Modernist public buildings and large-scale infrastructure projects, has been named 2019 recipient of the Royal Gold Medal.
---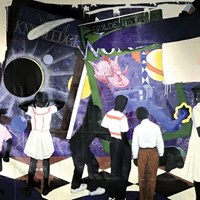 Article date: Thursday, October 4, 2018
The City of Chicago is Selling a Kerry James Marshall Painting to Fund Public Art in Underserved Communities
Mayor Rahm Emanuel joined Chicago Public Library (CPL) Commissioner Brian Bannon and Department of Cultural Affairs and Special Events Commissioner (DCASE) Mark Kelly at the Legler Branch Library to announce its transformation into a regional library for the west side. Funding for the transformation of the Legler branch and the public art fund will be supported by the sale of Knowledge & Wonder by renowned artist Kerry James Marshall.